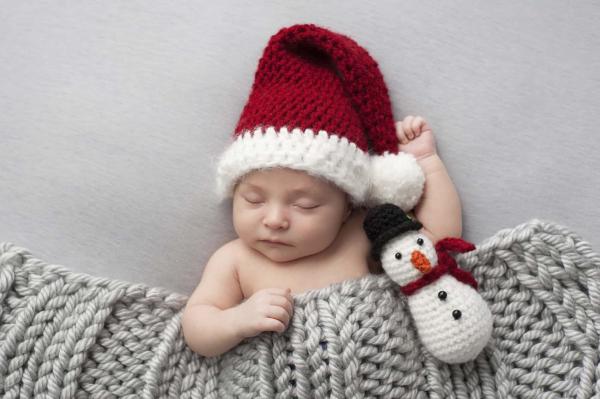 You know the typical tropes of the holiday season - lights, cookies, music, a jolly bearded man in a red suit, warm cups of hot cocoa.
How you experience these things changes when you have a baby.
This week, a 2014 video showing how different Christmas can be with a new child has gone viral again. The video, which has 2.6 million hits, comically shows how a baby tears into Christmas presents ahead of time, chows down on Santa's cookies and milk, and even wakes parents up in the wee hours of Christmas morning.
But, despite the added stresses, the holiday season can be an enjoyable time for new parents, Parenting.com's Sasha Emmons wrote.
"The most wonderful time of year is even more wonderful now that you're a parent," Emmons wrote. "Revel in this once-in-a-lifetime moment with our tips and tricks for creating traditions, taking photos, keeping travel stress-free and more."
Couples with new babies can partake in a number of fun activities during the holidays to make the Christmas season even more special for their new baby, like making a fun Christmas card, buying some new Christmas pajamas for the baby and starting new traditions that a baby can do for the rest of his or her life, Emmons wrote.
"Do you love how your family always throws a kitschy Christmas sweater party, or how your husband's spends Christmas Eve playing board games?" Emmons asked. "Now you have your own little family, and you can hand-pick the traditions that you like best to form your own set."