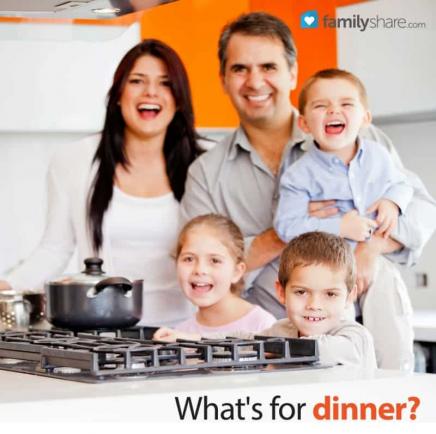 We've all been there. The kids are screaming you are tired from a long day, and the last thing you want to do is make something to eat. Running to get take-out is tempting, but there are much healthier and cheaper options out there. With a little creativity and some organization, dinner can go from "chaotic" to "calm" in no time.
Put the crock-pot to work
If you don't own a slow-cooker, go get one. They are amazing. Place the ingredients in the bowl during breakfast, and by dinnertime you'll have a nice, warm meal waiting. For great crock-pot dinners, here are two fantastic references (on the second one, scroll down until you find the section on slow-cookers. Their French dip sandwiches are delectable, and incredibly easy to assemble.) Plus, here are 18 things you didn't know your slow-cooker could make.
Plan your meals
Some prefer to plan meals weekly, others have mastered a 6-week rotation complete with shopping lists. Whatever system you prefer, just make sure that it happens. Planning is crucial to making mealtime work in a pinch.
Assign a "theme" to each night
For example, Meatless Monday, Taco Tuesday, Whatever's leftover Wednesday, Throw-it-in-the-crock-pot Thursday, Fun Food Friday, etc. Get as creative as you want. Identify which types of meals your family likes and go from there.
Cook before mealtime
By the time dinnertime rolls around, I've usually got a cranky bunch. By doing most (or all) of my prep work beforehand (during naps, in the morning, after kids are in bed) the stress level in our home significantly decreases. It's a win-win for everyone.
quick and easy meals
Lastly, if you're looking to add some quick and easy meals to your menus, these websites have got you covered.
Pretty soon, you'll realize that those moments of being in a "pinch" at dinnertime are things of the past. Who knows, you may even discover that you've got a passion for cooking and become a gourmet chef.