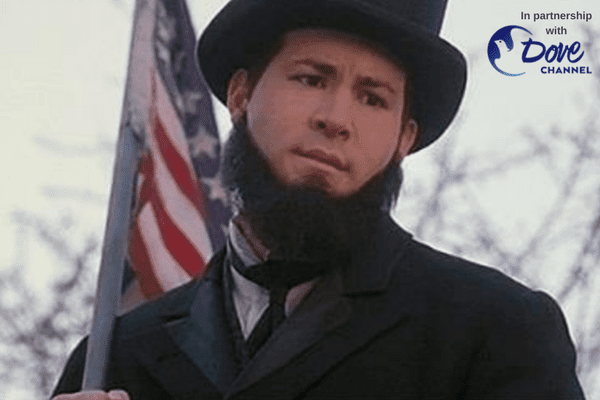 Finding wholesome movies you feel comfortable allowing your whole family - including the little ones - to watch can be challenging. These days, movies with "G" or "PG" ratings contain objectionable content. To make your life easier, the Dove Channel reviews films and awards the the Faith and Family Dove Seal of Approval to movies that are suitable for all ages.
Here is a list of films you and your whole family can enjoy:
1. The Ultimate Gift
In order to receive his inheritance, a spoiled man must perform a series of tasks that will lead to "the ultimate gift." Abigail Breslin stars in this film that will inspire you to remember what matters most.
2. School of Life
Ryan Reynolds stars in this movie about a teacher who revolutionizes learning in a small town school and teaches everybody what life is really about.
3. Lovely, Still
"Lovely, Still" is an artistically beautiful film about finding love at any age. It has gained many accolades for its exceptional quality and stars the Academy Award winning talents Martin Landau and Ellen Burstyn, as well as the always phenomenal Elizabeth Banks and Adam Scott.
4. The Perfect Wave
Hunky Scott Eastwood stars in this movie based on the true story of Ian McCormack, a man who dies in a surfing accident. However, he gets to make the choice if he is going to stay in the afterlife or return to Earth.
5. The Watsons Go to Birmingham
If you want to teach your kids about loving everyone and the challenges of gaining civil rights, you need to watch "The Watsons Go to Birmingham." It's about a family that moves to Alabama in the middle of the civil rights movement and gets involved in winning freedom.
6. 1500 Steps
"1500 Steps" is a beautiful story of forgiveness involving a young man who is wrongly accused due to the actions of a jealous bully. Instead of seeking revenge, he chooses to forgive.
7. Rising Stars
If your family loves music, this film about a group of young adults who come together during a reality television show is for you. With original music and a lot of heart, this movie is something else.
8. Canvas
In "Canvas," Marcia Gay Harden and her family deal with her schizophrenia. It's about loving your family in spite of challenging circumstances that make loving each other hard to do.
9. A King's Heart
Based on a true story, "A King's Heart" tells the story of a son coming to terms with his father's death. Overall, this film illustrates the impact of each individual life.
10. Soccer Mom
With "Hannah Montana" star, Emily Osment, this film is about a mom who disguises herself as a famous soccer player in order to save her daughter's soccer dreams, showing the lengths a mother will go to help her daughter.
Get access to all these movies (and more) by subscribing to Dove Channel for your free trial today.