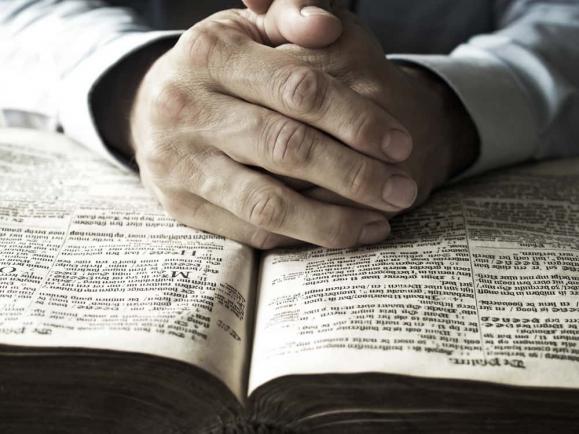 Often in Christian circles, we talk about relying on Jesus to get us through hard times. It's sound advice, but sometimes that ambiguous concept needs an action plan. First, we rely on Jesus when we turn to Him in earnest prayer, and we feel His peace through the Holy Spirit. However, another very tangible way God speaks to us is through scripture. When we turn to the Bible for peace and comfort, we put ourselves in a prime position to feel God's love in our lives.
The next time life feels a little too hard to handle, turn to one of these 10 Bible passages, and feel God intervene to give you peace.
1. 1 Samuel 2 - Hannah's Song
In this beautiful passage, once barren Hannah praises the Lord saying, "there is none holy as the Lord." Hannah's story is particularly applicable today because she not only suffered infertility, she also endured bullying and false accusations. She is a great role model for all who are unjustly wronged.
2. Daniel 3 - Shadrach, Meshach, and Abednego
The story of the fiery furnace reminds us that God is mindful of his servants, and we need not fear man's consequences if we are serving God. By the end, even the king acknowledges that God, "delivered his servants that trusted in him."
3. Psalm 23 - The Lord is My Shepard
The psalmist compares us to sheep, lovingly guided by an all-knowing shepherd. While this psalm testifies that we all will go through "the valley of the shadow of death," there is comfort because we, "will dwell in the house of the Lord forever."
4. Luke 1 - Zacharias and Elisabeth
The story of Zacharias and Elisabeth and the birth of John the Baptist remind us to trust in the Lord's timing, even when it takes extreme patience. God has a great work for each one of us if we trust in His plan.
5. Acts 9 - The Conversion of Paul
Saul, later Paul, was one of the greatest early detractors of Christianity until Jesus appeared to him. His question, "What wilt thou have me do?" gives us hope that no matter how far off the path we've strayed, we can always return.
6. Isaiah 48 - Refiner's Fire
Sometimes we need affliction to turn our hearts to God. In this chapter God says, "I have chosen thee in the furnace of affliction." He is with us even through that difficult perfecting process.
7. Esther - The Courage to Save
Following God's commandments is hard in our day, but we sometimes forget that it's been hard throughout all time. Esther's courage saved her people, courage that came from devout living.
8. Matthew 14 - Peter Walks on Water
How often do we doubt God's hand in our lives? Peter walked on water through his faith in Christ, but when his faith wavered, he sank. We see the same pattern in our own lives, and all the while Jesus reassured, "Be of good cheer; it is I; be not afraid."
9. Matthew 11 - Jesus' Blessing of Peace
Jesus said many things about how to find peace here on earth, and one of the most touching is recorded in Matthew chapter 11. In part, Christ says, "Come unto me, all ye that labour and are heavy laden, and I will give you rest."
10. Luke 23 - The Atonement
Jesus atoned for all people so that he could understand and bear all of our burdens. It is a privilege, bought with the blood of Christ, that we have hope in the eternities regardless of our trials today. As we read in John 3:16, "For God so loved the world, that he gave his only begotten Son, that whosoever believeth in him should not perish, but have everlasting life."
The words of the Bible give us comfort, strength and the eternal perspective we need to go on when life's trials get us down. Studying the Bible helps us turn our grief, our frustration and our sadness over to Christ, who is ready and waiting to carry the burden for us.