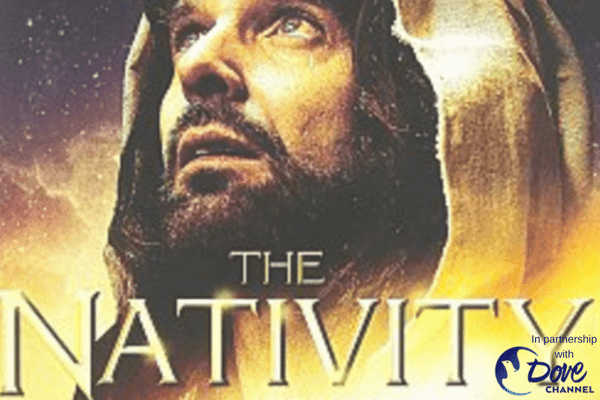 You can find study after study that reveals how much television and movies impact emotional and cognitive development. The majority of these studies conclude that the violence, stereotyping and sex in movies is harmful to kids. However, what these studies have also revealed is that wholesome, uplifting media has the power to positively impact your kids. Therefore it's crucial that you immerse your kids in media that teaches positive values. Here are 10 Christian movies that will do just that.
Greatest Heroes and Legends of the Bible
Kids absolutely love watching these animated versions of Bible stories. These movies really make stories of courage and faith come to life and help kids develop that same faith. Not only that, but this series of movies about David and Goliath, Daniel in the Lion's Den, Joseph of Egypt and many more help kids increase their knowledge of the Bible.
The Nativity
While it's called "The Nativity" this movie encompasses so much more. Touching on the creation but going in depth on the life and miracles of Jesus Christ, this film makes the miracles of Jesus Christ real and strengthens your faith.
Sunday School Musical
This movie is catchy from the get-go. The music and moves are exceptional and the story and actors are compelling. If your kids love shows with a musical twist (like High School Musical), they will be all about this modern musical about coming together.
Jesus He Lived Among Us
This movie is told through the perspective of John and illustrates the reality Jesus Christ through the stories of His life and miracles.
What Would Jesus Do?
This is the story of a pastor, a businessman and a newspaper editor who all decide to follow in Jesus' footsteps. This experience transforms them. Likewise, the experience of watching this story can change your life as it causes you to examine if you are truly doing what Jesus would do.
Genesis
"Genesis" is a dramatization of the first book of the Bible and a great way for kids to become acquainted with the complicated stories of the Old Testament. The photography is beautiful and the actors are exceptional. It tells the stories of Adam and Eve, Joseph, Cain and Abel, Noah, Abraham and Isaac.
Savior
"Savior" is an artfully told modernization of the birth of Jesus. Telling this well-known story in a modern context makes it more real and gives a personalized perspective on the challenges that Mary and Joseph faced.
Noah Motion Comic
If your kids love comics and adventure they will want to watch this short movie over and over again. It's true to the story of Noah building an arc and has comic-esque cartoon animation.
Letters to God
This is a movie about a boy struggling with cancer who decides to write letters to God. As it turns out, God has a plan for the mailman who receives these letters. This movie will help your kids step out of their own shoes and to draw closer to God.
Resurrection
Based on Max Lucado's short story, this film is about a man caught in the middle of the cover-up of Jesus' execution and searching for truth. This fictionalized story about true events will uplift and inspire your family.
You can find all of these films (and a ton more!) on the Dove Channel. Subscribe today to get unlimited access to their library of religious movies.