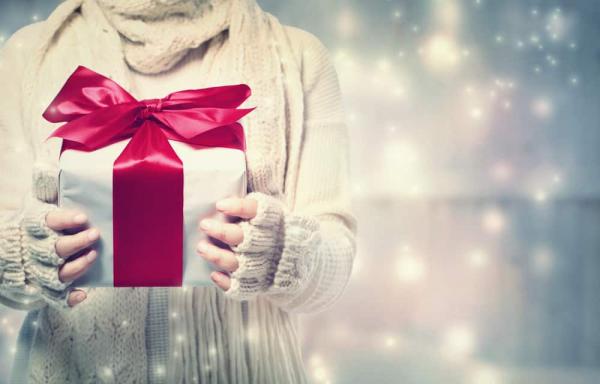 The holidays are right around the corner, and many of our minds are turning toward our shopping lists. It's pretty easy to think up something to give those nearest and dearest to our hearts, but it's a little trickier shopping for the people on our lists we don't know as well, such as neighbors, teachers and business associates. When you don't know a recipient's taste, you can still get a gift that's sure to impress. Here are 10 ideas to get your holiday shopping started right.
1. Homemade Food
Sweet treats are a classic gift in any neighborhood. Whether you choose to make an elaborate cookie tray, send a sweet loaf of quick bread, or opt for a big tub of caramel popcorn, you'll be a neighborhood hit with fresh from the oven goodies.
2. Christmas decor
Purchasing everyday decor for someone you don't know well is always risky, but you have a little more leeway when it comes to holiday offerings. Pick up a handmade ornament or tasteful artificial wreath that your friends can use year after year.
3. Something for the kids
Do the neighbors next door have kids? Consider something everyone will have fun with together such as a snowman kit. Simply package a scarf, mittens, carrot and coal briquettes and include a card telling your neighbors to use your gift as accessories on their next snow day.
4. Body products
When you don't know someone's preferred scent, it gets a little tricky to gift toiletries. You can get around that by making a peppermint body scrub at home. Light holiday scents are welcome by almost everyone.
5. Hot cocoa fixings
Not everyone drinks coffee or alcohol, but you're usually pretty safe with hot chocolate. Pick up some gourmet packs, handmade marshmallows, and pretty mugs to make it a complete package.
6. Home scents
Once again, it's difficult to pick out scents for someone else's home, but you can make homemade potpourri sure to please even the pickiest associates. To make your own, dry lemon slices, orange slices, and apple slices then combine with cinnamon sticks, cloves, and nutmeg. Instruct the recipient to boil on the stove.
7. Family movie night
Giving a family the gift of togetherness is a sure winner. Pick out a family friendly movie and pair it with microwave popcorn and theater box candy. You could also substitute the movie for movie tickets, if you prefer.
8. Gourmet food
Want to give someone a treat without having to cook up a storm? Consider gourmet chocolates, oils or spice blends. These are luxury items many people wouldn't think to buy themselves, so it's sure to impress.
9. Gift cards
When all else fails, or you've run out of time to go the creative route, gift cards are a no-fail option. Let your neighbors pick out exactly what they want with a gift card to an online retailer or big box store. Gift cards to restaurants and ice cream joints are also great options.
10. Acts of service
The best gifts don't come from a store. Give your neighbors, friends, and colleagues the gift of time this holiday season. Shovel snow, offer to babysit or watch a neighbor's house when they're away for the holidays. It will show how much you really care.
Any of these ideas will make you the most popular person on the block this holiday season. Have a very merry gifting season!