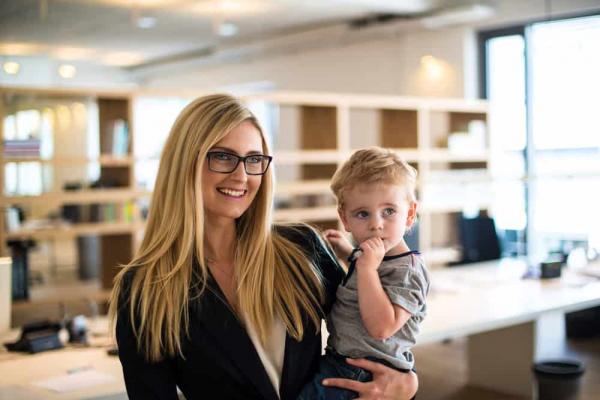 All moms are working moms - they just might not get a big paycheck for everything they're doing. Raising children is the hardest, most rewarding job you'll ever do. But if there are bills to pay or you want to keep career skills fresh while staying at home with your kids, there ARE work options.
You need to get more creative, especially if you want to work from home. Rather than posting a resume on Monster, which will mostly result in getting you a ton of junk mail, try connecting with people you already know on Linkedin or searching for local jobs at Craigslist or Backdoor Jobs
You can also find some terrific freelance jobs online based on your expertise, at sites such as:
If you're artistic, you can get paid for your creativity and accept as many or as few jobs as you'd like at:
Sell your photography skills at:
Virtual customer service jobs allow you to assist other companies from your computer. If you have a landline, a computer, and your home is quiet, you can take incoming calls for companies or help them with data entry tasks. See who is hiring at:
Mystery shopping is one of my all-time favorites for getting paid to do something you'd already do, like get an oil change, see a movie or shop at a store. Companies will pay you to pretend you're a "normal" shopper while you're evaluating the customer service, quality, cleanliness, and attentiveness of a selective retailer. Being certified by The Mystery Shopping Association will get you more jobs. Some companies are definitely more reputable than others, so you want to be careful who you choose to work with. There's no need to pay for a list of mystery shopping companies, although you'll find many websites which will try to get you to do just that. Start at Mysteryshop.
Market research is another one of my favorite ways to earn quick money for doing something fun. Companies will pay to get your opinion both online and in person. Do a search for "Market Research" next to the name of your city to find companies in your town that are looking for people to participate in focus groups at their facility. You can also find some listings at Find focus groups. You'll meet a lot of interesting people and get paid to simply talk about what you like and don't like.
You can also get paid to take surveys online. Some survey sites are scams, so be careful. Here are a few of the reputable ones out there:
Merchandising companies will pay you to go into stores to make sure items are displayed correctly for a particular product and company. A reputable company is RQA, inc.
Don't want a job, but just some extra cash? Try some of these ideas:
Sell an ebook
Making a Kindle MOBI from a Word document takes only 5 minutes.
Sell your stuff
Have a garage sale, donate your junk to Goodwill for the tax deduction, or sell it on Craig's List, Amazon, eBay, or even at a pawn shop for some fast cash.
Look around your neighborhood to see what people need
Offer to mow lawns, house sit, walk dogs, wash windows, babysit, do social networking for small businesses or even build websites for local companies.
Tutor what you know
Call your local high school, middle school, and elementary school to be put on their tutor list. You can also find local tutoring gigs at Wyzant, Domestic Sale and Back Page, Tutorz, Tutor Match and on Craig's List.
Sell your knowledge
There are places online where you can register as an "advisor" so people can pay you for your expertise. You can sign on at Ingenio or Oodle
Solve problems
Check out Think Geek and Idea Bounty, Instructables.
Sell articles to magazines
Collect aluminum cans
Cans and glass bottles can be taken to your local recycling center, which will pay you cash on the spot.
Work where you live
If you live in an apartment, ask your manager what odd jobs you could help with on the property to earn some extra money. Rent out a room in your house or find a roommate to help share housing expenses.
Get paid for your ideas
TV networks are always looking for new ideas for game shows or reality TV shows. At Picky Domains. If you can come up with a great name for a new product, go to Site Point and help them with their "name my thingy" projects. Submit your ideas at Quirky and if the community there likes it, you can get funded for a new project of your own.
Get your blog to work for you
If you already have a blog, you should be earning affiliate commissions or Adsense commissions. You can also get paid by advertisers to write reviews about certain products by signing up at Social Spark, Payperpost, Linkworth and Sponsored Reviews.
Earn freebies
in the form of gift cards and cash to review email offers from other companies. A great one is My Points.