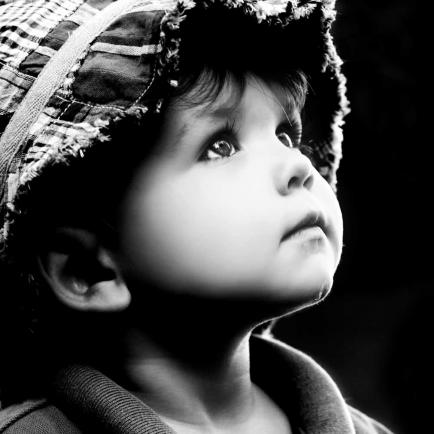 Lots of folks struggle with the idea of whether or not to have children. It's a huge commitment, for sure, but here are 100 great arguments for leaping into offspring.
Never jump on the bed alone again

Have your own personal mini-me

Excuse to go to the circus

Onesies

Guaranteed daily hugs and kisses

Share your favorite childhood books

Excuse for house being a mess

Ticklefest

Family playtime on the bed

Tiny shoes

Sparklers on July 4th

Jumbo crayons

Jumping in autumn leaves

Making snow angels

Stomping through spring puddles

Lollipops at the bank drive-thru

Playing Candyland

Little prayers that bless everything from rainbows to elbows

Kissing boo-boos

Cute Band-Aids

Lullabies

Monster repellent

Dandelion fairy wands

The world's greatest pretty rock collection

Snuggles

Juice boxes

Play dough

Being the smartest person on the planet for knowing the answers to all the little questions

Sesame Street

Sand castles

The Tooth Fairy

Catching fireflies

Hide-and-go-seek

Frog-catching

Bear hugs

Finding animal shapes in clouds

First word

First step

First "I love you!

First "I hate you!" (It doesn't sting as badly as you might think, because you know with all your heart it's not true.)

Spaghetti-Os

Tag - you're it

Made you look!

Got your nose!

Spoons of yucky food flying into the airplane hangar

Noncommissioned art on walls and refrigerators

Training pants

Training bras

Someone to blame "that smell" on

Chubby cheeks

The other chubby cheeks

Finger paints

Best audience for your stale jokes

Knock, knock - Who's there?

Entertainment for boring Sunday School lessons

They live longer than gerbils

Excuse to leave a dull party

French fry tax (paying parents their due for buying them)

Kids eat free

Kids stay free

Training wheels

Cheap personal trainer

Playing make-up

CHRISTMAS!

Simon says

Personal assistant/private nurse/doctor/mechanic/gopher/stylist

First day of school

First report card

First phone call from opposite sex

First date

First dance

Learning to drive

Sharing clothes

First shave

Voice changing

First period

Keep you current on the new math

Sports trophies

In-house musician

Breakfast in bed;

Mother's and Father's Day

Family vacations

Pet funerals

Homemade valentines and wildflower bouquets

First pimple

First kiss

First break-up

Midnight milk shake runs (this one is very personal!)

SATs

College visits

First real job

Setting up first real apartment

First car

First ticket

Engagement party

Wedding planning

First son/daughter-in-law

GRANDCHILDREN

Best friend

Finally understanding God's unconditional love.