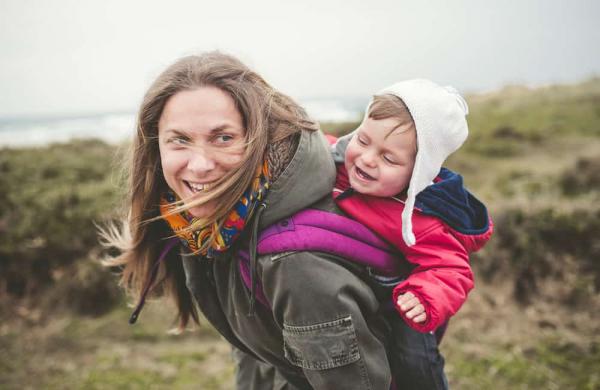 Babies require a lot of extra items when traveling. They need more clothes, pajamas and shoes than the average person because they can go through two or more outfits a day, depending on how messy they get. They also need bottles, special food, diapers, wipes and things to keep them warm and comfortable.
It seems there cannot possibly be anything else you need to bring, but the following items are commonly forgotten or overlooked when packing your bags. These 13 things can make or break your trip, so be sure to add them to your list of things to pack.
1. Bottle cleaner
A bottle cleaner is one thing we can easily forget. Not very many places sell bottles cleaners, so it is not an item you can easily pick up while traveling. Try to remember the bottle cleaner. You'll be happy you did!
2. Compact stroller
You may love your deluxe stroller with tons of storage, but it may be hard to travel with. Get an inexpensive umbrella stroller that can easily fold and not take up too much space in your car.
3. Diapers and wipes
You will probably be tempted to leave most the diapers at home so you can save packing space. While there are usually diapers available to purchase most places you go, they are usually a lot more expensive. Keep that in mind while packing.
4. Teething tablets
You never know when a tooth is going to try and break through. It may happen right in the middle of your vacation. To prevent a miserable time for both you and your baby, make sure to add teething tablets to your list of things to pack.
5. Form of ID
Most babies don't have a passport or ID card yet, so when traveling by air, don't forget to bring their birth certificate. Not all airlines check them, but all do recommend to bring it, just in case.
6. Warm clothes
Even if you are going someplace hot and tropical, bring warm clothes. I'm not talking about parkas and snowsuits, but long pants, a couple hoodies/sweaters and some socks. Babies get cold rather easily. Even if you are not cold, they may be. So when you're packing, don't forget to bring some warmer clothes just in case.
7. Baby powder
Baby powder is a great way to remove sand from bodies. Make sure to bring some if the beach is a stop on your travels.
8. Extra clothes
Don't forget to put an extra outfit in the diaper bag when you travel. If you are on a plane or your luggage gets lost, it is good to have a backup outfit with you.
9. Swim diapers
Swim diapers are another item that they do not sell everywhere. If you are planning to go anywhere with a pool, beach or lake, make sure to throw some swim diapers in your bag.
10. Toys
You may not think your baby is going to need toys. They will be busy with all the activities and different things you will be doing. But there are definitely downtimes where toys would come in handy.
11. Dryer sheets
Baby clothes get dirty fast, and when you are traveling, you may not be able to wash them as often as you like. Toss a dryer sheet in your suit case to keep the clean clothes smelling fresh.
12. Neck pillows
Okay, so maybe not an actual neck pillow, but something you can wrap around the car seat straps (like a blanket) to make for a more comfortable sleeping situation is a good idea.
13. Zip lock bags
You can never have enough Ziploc bags. Whether you use them to put a dirty diaper in when there's no trash can nearby or to carry extra pacifiers that you can reach quickly if they were to drop theirs, they are extremely versatile and should be in every diaper bag.
All these items may not seem that important or vital to your trip, but they can really make a difference in the comfort of your baby. And let's face it, when the baby isn't happy, no one is happy.