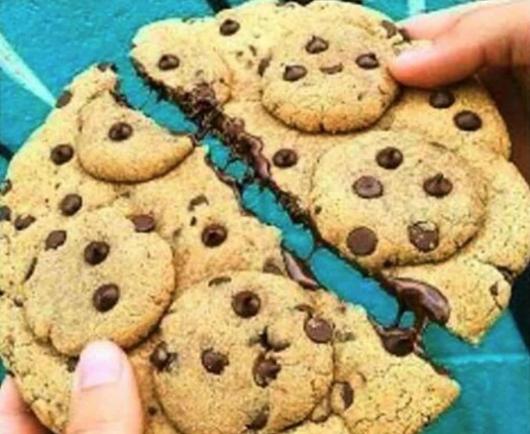 Sometimes you just need a really delicious, gooey cookie. Whether chewy or crunchy, chocolate chip, peanut butter, snickerdoodle or sugar cookies coated in frosting, there's a cookie for everyone's sweet tooth.
Let's all be united in our love of cookies and enjoy these perfect cookie memes:
1. If you can only have one, better pick the biggest
2. The charm of little girls selling cookies is far too much to resist
3. Cookies for everyone!
4. You deserve a cookie for doing a good job today
5. Admit it, even when people get tricky, you still kinda like the cookie
6. The pull to raw cookie dough is strong
7. Oh, so we should bake the cookies first? Madness!
8. Cookie Monster is so wise
9. Can you really blame Cookie Monster?
10. Okay, but what about Monday, Tuesday, Thursday, Friday, Saturday and Sunday?
11. Eat your veggies, and then have a cookie
12. Cookie-cise! Exercise and eating cookies. Brilliant
13. If you have a friend like this, keep them forever
14. When all of your friends are drinking and selling diet shakes and exercise routines, we've got you covered
Cookies aren't all bad. They have flour and eggs. And chocolate and sugar come from plants. Add a glass of milk, and it's a pretty well-balanced treat.