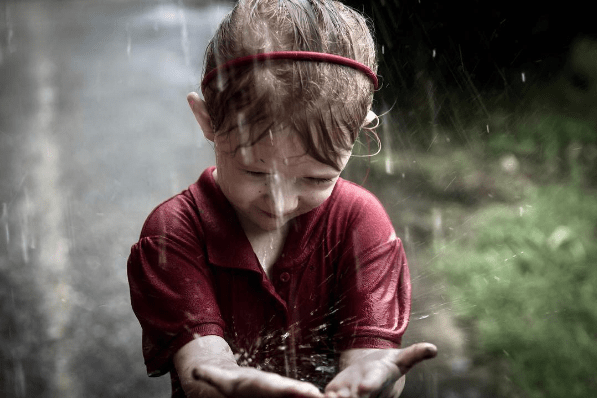 Don't let the rainy days get you down - they're actually the greatest. There's nothing better than listening to the rain and thunder or watching the lightning light up the sky outside your window. Sometimes rain can throw a wrench in your plans, but it can also make for the most productive days indoors. Rainy days give you a bunch of excuses to cozy up and be a little lazy, and lets you spend time with friends and family. These 14 reasons why rainy days are the best days will have you wishing for a rainstorm.
1. Splashing in the puddles
2. Playing in the water
3. Wearing warm clothes
4. Drinking hot chocolate
5. Cozying up by the fire
6. Reading a book
7. Listening to the sound of rain and thunder
8. Watching lightning from your window
9. It's cleansing and refreshing
10. Rain makes the earth look awesome
11. ...Super awesome
12. It's absolutely incredible
13. Can you believe how beautiful it is?
14. There's always a rainbow after a big storm