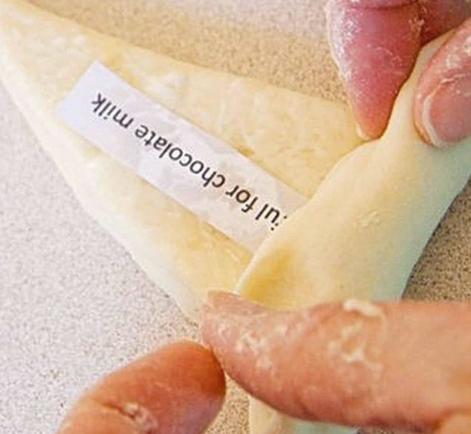 As a little girl, Thanksgiving was magical. We'd wake up, watch the Macy's parade, eat tons of food and run around with our cousins all day long.
But now as an adult, glutting myself on amazing food and talking about the best Black Friday sales seems pretty hypocritical on a day that's supposedly set aside for being grateful.
If you're like me and need some ideas to meaningfully express thanks on Thanksgiving, check out these gratitude ideas to make this year one your family will never forget.
1. Go on a nature walk in the morning and say 'thank you' out loud for everything you see.
2. Write a letter to a loved one who has passed
And for something a little extra, put it in a helium balloon and send it to the sky.
3. Before the big meal, hold hands and each say one thing you love about the person to your right and left.
4. Use butcher paper for a table cloth and have everyone write what they are grateful for.
5. Call someone you know is alone on Thanksgiving just to chat
6. Have a Thanksgiving breakfast to slow the day down and remind you that it's all about family.
And it's even better if you eat pie for breakfast.
7. Start a Thanksgiving tablecloth and have everyone who eats at your house sign it
You'll soon see how blessed you are to have so many people in your life.
8. Show gratitude for the person who usually does all the cooking by ordering take out instead.
9. Make a fortune cookie style gratitude roll
Have everyone write down one thing they are grateful for. Place each slip in a crescent roll. After they are baked, have everyone break open their roll and read the slip aloud.
10. Go to a historical site in your area and express gratitude for the sacrifices older generations made for you to have the life you have.
11. Write your spouse a list of 10 reasons you are grateful for him or her
12. Write grateful notes to your neighbors and deliver them
13. Go to the grocery store and pay for part of the groceries of the person behind you
14. Say thanks to your amazing body by having a family 5k run
15. Or opt for a more low-key option of some pre-thanksgiving dinner yoga stretches
16. Have everyone gather around to pose with the person who takes an afternoon nap and snap an embarrassing photo.
Because nothing says, "I'm grateful your in my family," than a humiliating photo.
We'd love to hear any other ideas on how YOU express thanks during the Holidays. Happy Thanksgiving!