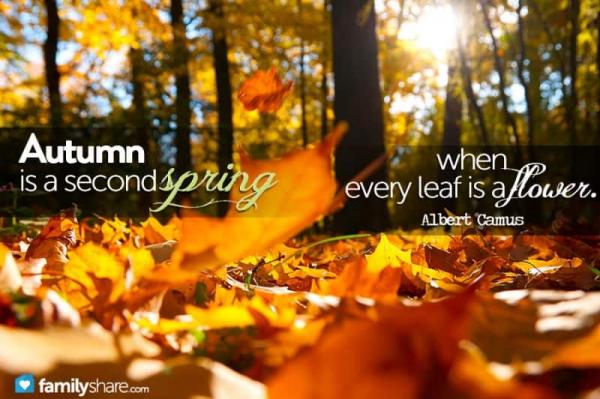 Looking for some fun ideas to help celebrate the season of beautiful foliage, pumpkin patches and caramel apples? Here are 15 activities that are sure to get you and your family into the fall spirit.
Visit a corn maze
There's nothing like getting lost in a field of corn. It's an activity that is sure to be a hit with all ages of the family. Go to www.themaize.com to find a maze near you. Read more here about what you can learn in a corn maze.
Go to a pumpkin patch
Picking out a pumpkin is serious stuff to a kid. Even though many grocers allow you to pick up both a pumpkin and gallon of milk at checkout, there is just something special about visiting a pumpkin patch when finding the right subject for carving and fall decor. Ask neighbors or friends where to find a local pumpkin patch and you're certain to have a family fun night in no time.
Organize a game of flag football
Fall is the official season for American football. If you want to do something other than rooting for your favorite team, flag football is the way to go. It's a much safer alternative to tackling neighbors or family members in a game of football. The opposing team simply removes a flag from a belt (instead of tackling) to end a down. This is a perfect activity during family reunions or just to have fun with neighbors on a crisp, Saturday morning.
Go for a hike or drive
Are you a fellow leaf lover who loves to see the autumn grandeur? Head to the mountains or hillsides to catch breathtaking views of trees dotted with vibrant colors of orange, red and yellow.
Plant bulbs for next spring
Want a beautiful garden in the spring? Tulips, daffodils, crocus and iris bulbs, are ideal flowers to plant during the fall. Ask your local nursery what flowers are best to plant in your area.
Jump in a pile of leaves
Give your family a break from the virtual world of smart phones and video games. Break out the rakes and have some fun cleaning up the yard whilst diving into huge piles of leaves.
Make some hearty soup
. Nothing says fall like comfort food. Baked potato soup, creamy tomato basil and homemade chili are just a few of our family's favorites.
Make some baked goods
After a nice bowl of chowder, serve up a little slice of fall heaven. You can't go wrong with a little pumpkin pie, apple crisp, or pecan shortbread. If you're hungry for something new, Pinterestis a great website for delicious goodness.
Drink some hot apple cider
. Celebrate the change of colors and warm your innards as you sip some wassail. Click herefor a good recipe.
Go on a hay ride
Many fall festivals offer hay rides as a fun, autumn experience. Or maybe you know a farmer who is willing to help out with a unique date night activity. Either way, riding on a pile of grass while breathing in the frigid, fall air is "must do" on any fall activities bucket list.
Visit an apple orchard
Ever wanted to meander through a field of trees while plucking some ripe, juicy apples from the branches? Well, autumn is the perfect time for such a whim, www.orangepippin.com is a good resource to find an apple orchard to get lost in near you.
Have a bonfire
Celebrate the cooler temperatures by sharing ghost stories and eating s'mores while enjoying the warmth of a homemade bonfire. (Taking the necessary precautions for a safe evening, of course.)
Collect leaves
. Want to get your little one excited about fall? Have her collect some favorite leaves from the yard. She can make a leaf collage, preserve the leaves with a wax paper activity, or create a leaf mobile with an old branch and thread.
Take in the changes
In most areas, fall is short-lived. Take the time to soak in this special season. Breathe in the crisp air. Listen to the leaves crunching under your feet. Take pictures of the color changes. Such simple things can be crucial to accepting the end of summer and getting excited about the season change.
Start a gratitude list
Fall is usually a time when many are lost in the holiday hustle and bustle. It is also a time to reflect on the many blessings we currently enjoy and may take for granted. Take note of the small joys in your life and put the list in a visible place in your home - like the refrigerator or bathroom mirror. You will not only be reminded of the many blessings you already have, but you will also keep a healthy perspective of what matters most - the people with whom you share your life.
Fall is a time to celebrate! Pick a fall activity today and you are sure to create new family traditions and memories to last a lifetime.