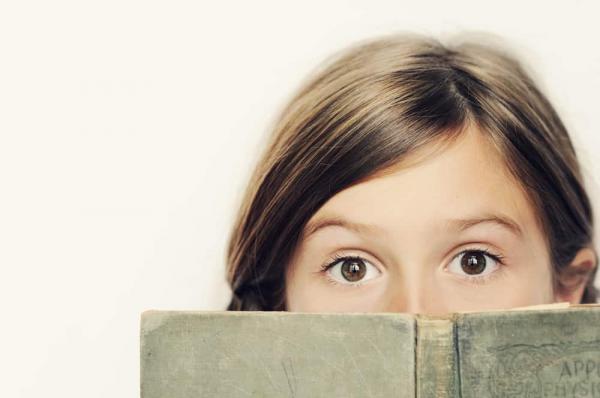 We walk a fine line trying to protect our children. In no arena is this more evident than reviewing banned books. States have a long history of banning potentially offensive books from school curriculum, but what happens when a vocal minority forces censorship on the masses? Many books that model socially proactive behavior face the chopping block every year, dividing parents, educators, and lawmakers into contentious factions. Here are 15 examples of banned books with merit.
1. The Giver
No one likes to think about murder, but The Giver is more about living life than it is about death. Ultimately, it teaches that you cannot appreciate the good in life without living through the bad as contrast.
2. Anne Frank: Diary of a Young Girl
After facing a ban in multiple states for a potentially pornographic interpretation, many students missed out on a compelling first person accounts of the Holocaust. As Holocaust survivors become more rare, we must keep their stories alive as we work towards a world free from genocide.
3. The Giving Tree
While some see this book as sexist, others use it as a tool to teach kids about generosity and personal sacrifice.
4. Harry Potter Series
Objections to these books' magical plot resulted in widespread banning. However, the story is ultimately about the triumph of good over evil.
5. The Lion the Witch and the Wardrobe
Facing the opposite problem of Harry Potter, this book faced bans because of the Christian undertones, with opposition claiming violation of separation of church and state. Aside from being beautifully imaginative, the characters model virtuous childhood.
6. The Lorax
This Dr. Suess classic was banned in California for being unduly harsh on the logging industry. However, the book warns children against greed, over consumption, and waste.
7. The Wizard of Oz
The issue of witchcraft resulted in banning this timeless classic. However, the message of cultivating positive attributes is essential for kids. Who couldn't use a little more courage, brains, and heart?
8. Where the Wild Things Are
The defiant attitude of the protagonist led to the banning of this book, but apparently those dissenting missed the part where the little boy is sorry and is lovingly forgiven.
9. Sylvester and the Magic Pebble
This book got the axe because it features talking animals, another offshoot of the "magic is bad" mentality. The donkey protagonist learns contentment and the value of familial love in this heartwarming tale.
10. Harriet the Spy
For decades, this book landed on banned lists because the main character lies and uses mild profanity, but she also uses her head, logically solving her own problems to come out on top.
11. Charlottes Web
Another example of a book being banned for talking animals. The truly amazing part about this book is not the animals conversing, but their ability to foster compassion in impressionable children.
12. Charlie and the Chocolate Factory
Roald Dahl takes the reader on a fanciful journey throughout this book, complete with politically incorrect oompa loompas. Charlie is the ultimate underdog character in children's literature, teaching kids everywhere they can rise above their circumstances.
13. Little Women
Depending on the decade, this book was banned for being both too feminist and anti-feminist. Whatever your view, at least it shows 19th century women in equitable romantic relationships.
14. Brown Bear, Brown Bear, What Do You See?
In a bizarre twist, this adorable board book faced a ban because the author shared the same name as a known Marxist. This case of mistaken identity removed a cute baby book from shelves in Texas.
15. James and the Giant Peach
The reasoning behind banning this Dahl favorite are extensive - racism, drug use, defiance, and apparently a suggestive spider. Or, the book may just be about an amazing adventure that took a monumental amount of courage.
In our quest to protect our children, let's not forget that most objections are the result of interpretation. As parents, we mold the way our children perceive the world. By reading potentially difficult books as a family, we create a forum to inform our children's world view and engage in meaningful discussions. Never be afraid of literature; a good book will always lift more than it harms.