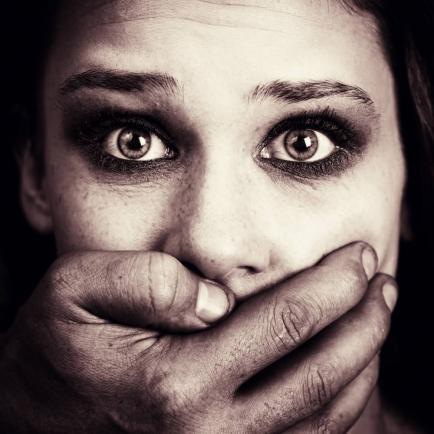 Sara Tasneem's childhood was cut short.
At just 15 years old, she was kidnapped from her mother, pregnant with her captor's child and sinking into despair. And it was all legal under U.S. law.
"I hope that in sharing my story I will be able to shed light on this subject that not many people know occurs," Tasneem told FamilyShare.
Forced to marry a stranger twice her age
The summer after Tasneem's high school freshman year, she discovered her religious father had arranged for her to marry a man almost twice her age. Powerless to resist his authority, Tasneem had no choice but to go along with the forced marriage.
"I felt guilty and pressured by my dad and his ideals about what a young girl should be and how she should act," Tasneem explained. "I felt scared that he would be angry with me if I did not agree with him."
Tasneem said she was too young to comprehend everything taking place. "I did not have the life experience to realize what a serious commitment I was entering or the voice to challenge what was being done," she said.
The morning of the wedding, the 15-year-old met the 28-year-old stranger her dad had chosen for her. They got married that night. "I was then handed over to him physically," Tasneem said, expressing the fear she felt that terrible day.
Tasneem was not allowed to communicate with her mom, who did not find out about her daughter's circumstances until it was too late - Tasneem's new husband had smuggled her far away right after marriage ceremony.
Tasneem became pregnant almost immediately.
Slowly rising in confidence and power
From then on, Tasneem was held hostage in a relationship where her husband controlled her physically, mentally and financially. She was expected to serve her husband and bear him children. Pursuing education, having a career or thinking about any future beyond marriage and motherhood was out of the question.
"I felt lonely and I was crying all the time," Tasneem said. "Every day felt endless to me. I did not know why I was so depressed but I think it was because I felt so powerless in my life."
Looking for a way out of her depressed state, Tasneem tried reaching the outside world every time her husband left for work.
"I found out that I could not go back to high school because I had a child, and I realized that I desperately wanted to continue my education," she said.
Against her husband's wishes, Tasneem used education to gain back some freedom and independence, eventually earning her GED through a California adult school. But she didn't stop there. Now a mother of two, she enrolled in a San Francisco computer programming course and didn't stop educating herself until she was able to get a job and a car.
Over eight long, harrowing years, Tasneem built up enough courage and empowerment to the leave the marriage she never chose to be in.
"Once I felt I could financially support myself and my two children, I left," Tasneem said. "It was a very long road."
Child marriages and their legality
Arranged child marriages might sound like a foreign matter, but thousands of U.S. teens are married off every year, their parents not only approving but forcing the marriage on their children. Tasneem's shocking story is one of many.
The underage marriage was legal because of a notarized statement of parental consent from her father - the person responsible for forcing Tasneem into the horrific situation.
Current U.S. laws on underage marriage vary from state to state (mostly in age limits), but for the most part, they do little to stop forced child marriages like Tasneem's. Years after her horrific experience, she's raising her voice and advocating for the laws to better protect minors from the same abuse she endured.
"While there are no laws that will stop abuse from happening completely, it is important to recognize where the laws can and should help," Tasneem said. "In the case of child marriage, the law can serve to protect children and can serve as a bar for the predators out there who might take advantage of these lax laws which serve to protect them more than the minors involved."
Tasneem explained how marriage laws worked against her from beginning to end.
"The law was on my ex's side when we were married civilly," Tasneem said. "He was able to get his green card out of it and left the marriage with little responsibility and his life was not changed or damaged by it."
The law was again on his side during their divorce. "He had the money for an attorney and the life experience to deal with legal matters that I did not have because I had been under his control for so long."
'To any young people out there suffering abuse'
In addition to advocating for a change in state marriage laws, Tasneem also chose to open up about her personal story with the hope of reaching out to anyone going through the same thing.
"I hope that someone reads this and takes some hope that there is a way out," Tasneem said.
15 million girls younger than 18 are married every year - that's one female child marriage every two seconds. While large percentages of these marriages occur in African countries, child marriage happens across the globe in many cultures and religions.
Tasneem has a message for those in circumstances similar to hers: "To any young people out there suffering abuse at the hands of an older person, seek help and take control of your future slowly and surely. Fight for your freedom because you deserve it. If I did it, you can too."
She also suggests victims in forced marriages reach out to helpful organizations, such as Unchained at Last and Tahirih Justice Center.
What can individuals do to stand against child marriages?
"More needs to be done to protect and help young people going through this," Tasneem said. She suggests three main ways we can all help stand against child marriages:
"Individuals can support organizations like Tahirih and Unchained at Last by donating or volunteering to help."

"Individuals can also reach out to their lawmakers and make sure that they know this issue exists and demand that it gets changed! Lawmakers will respond if enough people speak out. It is so important to get involved on a local level for this issue because the laws must change in each state."

"Get the word out that this is happening. Not enough young people feel supported to talk about their stories, but if more people come forward, than that will encourage others to speak out as well."
By raising awareness about the heartbreaking horror of forced child marriages, we can join Tasneem's mission to shed light on this little-known topic and save many from the same fate.