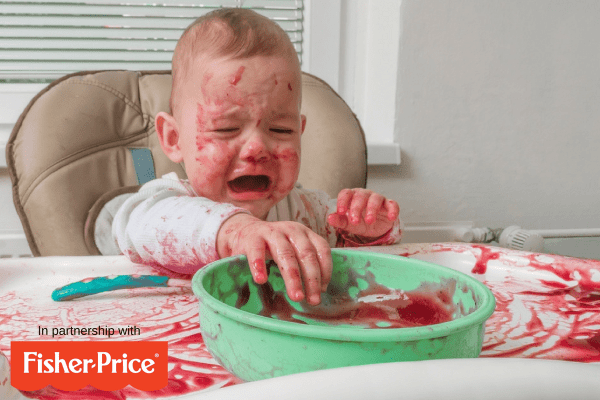 Sometimes you pray for a miracle to survive mealtime. No matter what you do to get your kids to eat or to behave when the meal isn't what they wanted, it always seems to end in disaster.
There are items that can help you save your sanity, but it also helps to just laugh about it.
So while the food tossing, tantrums, and tears may not be stopping soon, hopefully you can find a moment of solace by relating to these pictures. Because, let's face it, we've all been here.
1. What dinner looks like every summer
2. It won't kill you, we promise
3. Does anyone have the baby wipes?
4. The real cookie monster
5. What do you do...
6. At least he knows what he wants out of life...
7. Manna from heaven
8. Nothing stops the aspiring chef
9. 'Sweet visions of hotdogs dancing in his head'
10. Those eyes though
11. What a large tree for those nice dinosaurs
12. You find yourself asking, "Why do I even try to make an effort?"
13. That moment when they can't eat the cinnamon bears anymore.
14. I feel the same way
15. A little lint doesn't hurt
16. Talk about surviving a meal
17. Over it
When mealtimes seem overwhelmingly difficult, don't forget to laugh, and don't forget to let someone help you. Having a support system always helps, as do items specifically tailored to helping busy moms. The Fisher-Price 4-in-1 Total Clean High Chair, for instance, makes mealtimes much easier, with easy-to-clean features (including the entire top half of the chair being dishwasher safe!) that help with even the messiest eater. Because the best part about being a parent is that you don't have to do it alone.