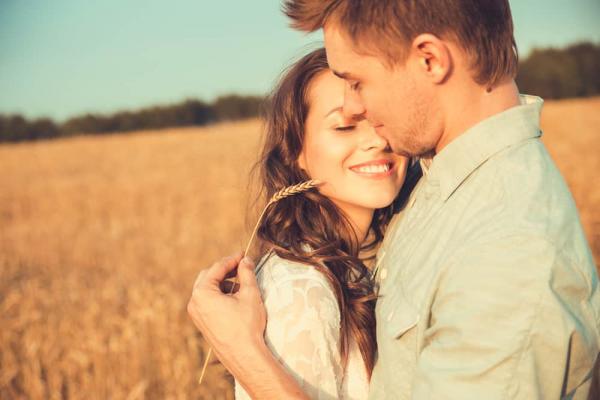 Faith has multiple meanings. We'll address the two that matter most to marriage.
First is faith in God. This kind of faith means you have a strong belief in God, in the doctrines of your religion. It's a faith that brings you to read scripture, nourishing your faith further. It's what motivates you to pour out your heart to God in prayer. You believe God has a plan for you and your family. You trust God to be with you and guide you to the fulfillment of that plan.
In the King James Bible, we read from Proverbs 3:5-6, "Trust in the Lord with all thine heart; and lean not unto thine own understanding. In all thy ways acknowledge him, and he shall direct thy paths." When we look closely at these words, we become more aware that by trusting God - by relying on him - we will be guided in all our challenges. What a blessing for any marriage.
Sometimes forgotten is the requirement that we must "acknowledge him." What does it mean to acknowledge God? According to the dictionary, acknowledgement means to "accept or admit the existence or truth of something," or to "confirm receipt of or gratitude for something." When you bow in prayer and recognize the many blessings God has given you, thank him. That's acknowledging him. Do this, and he will guide your path. That's his promise to you.
When you know that God is watching over and guiding you, that he is pulling for you and your spouse to succeed in all matters, you can feel great comfort. Having this higher power on your team is immeasurable.
This reminds me of a time when my own parents experienced a financial loss of great consequence. They had invested all their energy and funds into a newly acquired farm. At one point, in the cold of winter, my father was working in the building where the tractors, fertilizer and other farm necessities were stored. He accidentally knocked over a kerosene heater, instantly causing a fire that spread directly to the highly flammable fertilizer. He tried desperately to save the new tractor, but to no avail. He barely escaped.
As the flames engulfed the whole building, I remember standing there with my parents who embraced each other as tears flowed down their cheeks. Their dreams were going up in flames. My brothers, sister and I gathered around them, looking on in horror. I clung to my mother and heard her crying voice say to Daddy, "What are we going to do?" With equal emotion, he said, "I don't know. But I know God knows and he will guide us. With his help, we will make it through this somehow." And they did. I was there as they prayed daily for God's help. I saw little miracles as helping neighbors and others rallied to our side. My parents did not doubt, and help came.
With faith in God, married couples can make it through whatever difficulties may clutter their paths. If you believe in God and trust that he is by your side, your marriage cannot help but be blessed.
Now to the other kind of faith - faith in your spouse. With complete trust and confidence in your spouse, your possibilities are endless. This means you have confidence that your spouse loves you and that he or she will stand by your side through all the vicissitudes of life.
Composer, Franz Schubert, said, "Happy is the man who finds a true friend, and far happier is he who finds that true friend in his wife." This applies to a wife and her husband, as well. One of the attributes of true friendship is trust. How glorious it is when a spouse can have that kind of confidence and faith in his or her mate. Of course, this kind of confidence must be earned by showing daily that each spouse is worthy of trust - ever kind, truthful and faithful.
When marriage embodies both faith in God and faith in each other, it is the formula for the happiest kind of marriage.
For more from the Lundbergs, visit their website, or see their popular book on building happy relationships, "I Don't Have to Make Everything All Better."