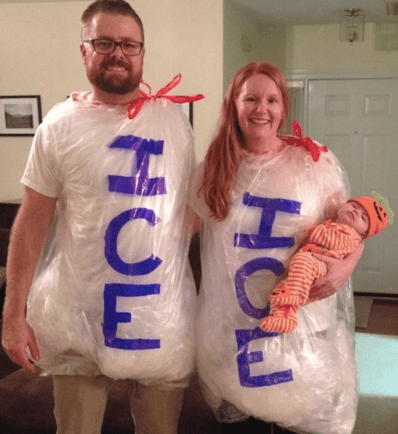 If families who dress up together stay together, then these families will be stuck together like super glue.
1. Donut you love this costume?
2. This "Up" costume goes above and beyond
3. Sing the praises of the VonTrapp family singers
4. Ice, ice, baby
5. Phone home about this costume
6. Nerds about Halloween
7. This family doesn't leave a man behind
8. Feeling joy about this "Inside Out" costume
9. For Narnia and for Halloween!
10. Take a break for this "Recess" costume
11. Russian to dress up as a nesting doll
12. And the award goes to ..
13. A novel idea
14. Hopefully this costume is in your future
15. Everyone will be walking about this costume
16. A giant success
17. Stick with this stick figure sticker costume
18. You're a peach!
19. May this Halloween be ever in your favor
20. You best bee-lieve
21. Despicably cute
22. Wash are you going to be for Halloween?