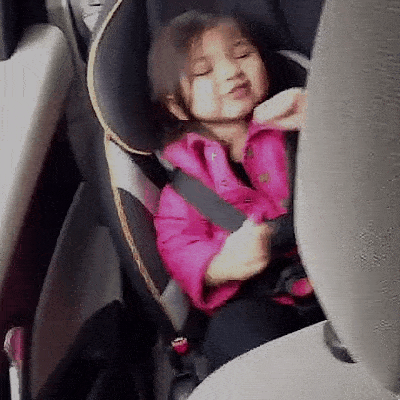 Tesla's new Model 3 car may not be released until later this year, but it's already paved a new road in terms of excitement around motor vehicles.
Speaking in front of a crowd full of Tesla fans Thursday night, Tesla CEO Elon Musk unveiled the new Model 3 version of the car, one that's garnered a heavy amount of excitement from car buyers and American consumers.
Musk said at the event that 115,000 vehicles had already been pre-ordered in the last 24 hours. By Friday morning, that number had risen.
The asking price for the car will likely be about $42,000, according to The L.A. Times.
"Typically, you don't see pre-sales like that at all," Jack Nerad, executive editorial director and market analyst for Kelley Blue Book, told L.A. Times. "There's a magic around Tesla. There's a magic around Elon Musk that has enthralled a lot of people."
Though experts said general electronic car makers can still compete with Tesla since not all consumers will embrace the new model, Tesla's safety features - including an "autopilot" feature that will help "the car be among the safest on highways," according to L.A. Times - may make it a popular choice among American families.
That's because Americans in general want safer technology in their vehicles, something Tesla definitely offers with its autopilot feature. A survey from Mobileye found that 71 percent of Americans want forward collision warnings and pedestrian detections in their cars (two factors that Tesla models include). People are also interested in lane departure warnings, speed limit indicators and headway monitoring in their cars.
It may only help Tesla's case that Americans are well-equipped to handle electric cars. The Union of Concerned Scientists put together some data which showed that 42 percent of American households could use an electronic vehicle today, since they live in proximity to parking and charging stations.
But Tesla is far from the only safe car on the market. The 2016 Toyota Avalon is actually the safest large family car on the market, according to the Insurance Institute for Highway Safety and the Highway Loss Data Institute. The 2016 Honda Odyssey and 2016 Kia Sedona are also two minivans that have high safety ratings from the IHSH.
You can check out other safe cars from the last 10 years over at the IHSH's data page.
Safety can be especially important for families when traveling, and a number of difficult scenarios pop up. We've put together a list of 26 common events that happen on family drives to help you see what scenarios you'll have to prepare for while driving with your family.
Your child will probably ask "Are we there yet?" a million times, and you won't answer at all.
There will be so many road games to play, like I Spy, the License Plate game and 20 questions.
Your child won't ask 20 questions
Your child will win all these games
That terrifying moment when your child throws up in the car seat, and you have to clean it up before you get to grandma's house.
You forgot the snacks
Your child ate all the snacks
Your child ate all the snacks and then threw them up in the car seat
Your child shouts in excitement after seeing a puppy out the window
Your child will point out all the cars she likes on the road
Your teenager will point out the Mustang she wants for her birthday
Your teenager will point out the Mustang she should have gotten for her birthday
Your grandmother will always decline to sit in the front seat, but will sit there anyway
Mom and dad will decline using Google Maps because Siri is better
Mom and dad will eventually use Siri
Dad will make a joke and say, "I guess she's pretty Siri-us about this, eh?"
Grandpa will say something about how back in his day, people found their destinations on their own wit and not a screen.
Your cute new baby will giggle and laugh as family drama ensues around her
You will definitely get lost
You will get lost at night
You will get lost and feel everything is hopeless, until you see a fellow driver and realize you're not going to die.
You will risk running out of gas before the next exit. You'll probably be in Nebraska when this happens.
Dad will continually update you on how far you've traveled
You'll all celebrate when you pass the 100,000-mile marker
You'll all celebrate when you reach your destination
Your young child will spill his Coke all over the back seat