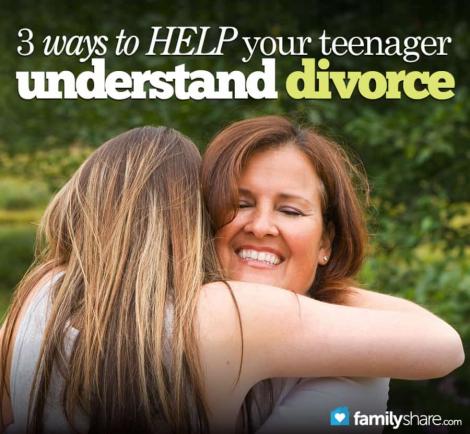 No child expects their family to end in divorce, but when it becomes the choice of parents it's important that they understand and never feel at fault. As parents, there are valuable things you can do to ensure that your child has the knowledge, the love, and the security they need as you move through the divorce process. Here are 3 important things you can do to help your child through a divorce:
Explain everything you can so they understand what is happening
Whether your child is a toddler or a teenager they will be affected by your divorce, and in very different ways. While you might assume that your older teenager understands what is happening, this may not always be the case. For those older children that say they understand, it may not be in the way you think. As soon as you and your spouse know that you are going to divorce it is vital to address the situation with your children. You should be prepared to answer important questions they will ask such as, "Where will I live?" "Where will the other parent be?" "Did I do something wrong?" These and many other questions will come up in that initial conversation with your child and may come up many times again following that conversation. You need to be prepared to patiently answer questions any time they arise and be there to support your child through the process.
Be aware of their emotions
Your teenager could exhibit a wide range of emotions following the announcement of divorce. From anger to tears (or both) in a single afternoon, you must learn to let your children experience these emotions and work through each of them. You can begin by making sure your child has a place in your home they feel is their own. They need a place they can go when they want to be alone and simply process the emotions they are feeling. You should also make sure you are being consistent in behaviors, as well. While it is normal for a child to have emotions and express them, it is not okay to allow them to break household rules or begin exhibiting destructive behavior. If these problems arise, it is important to work through them and seek the help of a professional, if necessary.
Create a parenting plan that involves both parents as children move forward
Though you will be divorcing each other, both spouses involved are still parents. It is crucial to create a parenting plan that still involves both parents. Be as consistent as you can with present ideals. For instance, if one parent typically picks up your child after school try to continue that, if possible. If both parents normally attend events, try to continue that. If the situation is one where that is not possible, be sure to work with a mediator to design the best plan going forward. Create detailed visitation plans, holiday plans, and plans for parents attending specific events. Having these details worked out in advance will make the transition smoother for your teenager.
While divorce can be hard on a family, when handled with respect and open communication it is possible to have positive results, at the end. The important thing to remember when you have children involved is that your role as parent might change, but it will never end. Make sure your child continues to feel loved and supported by both parents throughout the process.