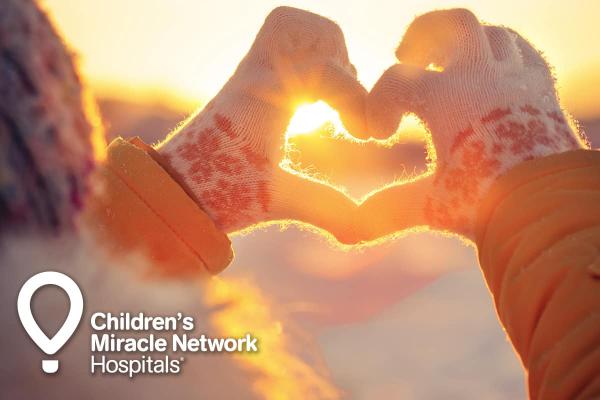 The holiday season is full of big and small miracles. Many times a community bands together to help someone who needs it most, making this time of year special.
To remind you of why this time of year is the best, take a look at these four inspiring stories:
Special surprise for the homeless
Famous YouTube prankster Roman Atwood created this special Christmas prank for the homeless. With the tagline "Everyone deserves a Christmas morning," he set up a Christmas tree with presents next to homeless people sleeping on city benches.
Little girl's kidney disease saves her mother's life
When Belle Helton was only 6 weeks old, she was diagnosed with a kidney disease that would only get worse the older she got. When she was 5, she went into complete renal failure and was put on dialysis. Both her parents were found to be matches for a kidney transplant.
Michelle, Belle's mother, was chosen first to give her kidney. While she was in the middle of the routine work up, it was found that she had two malignant tumors in her left breast. This could have gone undiagnosed for years if her daughter did not need a kidney transplant. Belle's transplant was put on hold while Michelle received aggressive treatment for her cancer.
Belle's father, Kyle, eventually gave his kidney to Belle due to her mother's cancer treatment. When Kyle began his routine work-up, he discovered he wouldn't have the necessary leave time from work that he needed. Many of Kyle's co-workers rallied behind him and gave up some of their sick and vacation days to help give him the time he needed to donate the kidney and recover from the transplant. Belle is now thriving and having a normal childhood due to this miracle.
Dying woman's Christmas wish is granted two years after her death
via star1025.com
One month before Brenda Schmitz died of ovarian cancer, she wrote two letters as part of the Des Moines, Iowa, local radio station's Christmas wish program. These letters were stored with a friend until her husband had found someone else to marry. Two years later David, her husband, met Jayne, who would become his wife.
Brenda's friend sent the two letters to the radio station hoping they would grant Brenda's final wishes. They decided they would grant all three of the wishes with help from local sponsors.
The first wish was to set up a time when the new woman in David's life could be pampered. She knew that Jayne would need it from rearing all those boys. Her second wish was that the blended family could take a trip somewhere so they could bond. Her final wish was that the personnel at the hospital where she was treated could get a night out with food and drinks for working nonstop to save her life.
The radio station sent the whole family to Disney World where Jayne got a massage just for her. There were also three scheduled food drops to the oncology department at the hospital where Brenda was treated.
Brenda's wishes were granted at the perfect time when her husband David was ready to receive them.
A little girl's cancer inspires a community to band together
Jessica Meyer went to a health kiosk at a local Wal-Mart. While she was doing the eye exam, she found out she couldn't see out of one of her eyes. With several visits to the doctor, it was found she had an inoperable brain tumor behind her eye.
Determined not to give up, Jessica began several rounds of chemotherapy and radiation. She underwent several painful procedures such as a brain biopsy, spinal taps and a procedure to give her a feeding tube. Through all of this she told everyone, "I choose to stay positive, I choose to fight."
The school where she attended decided to do a hair-a-thon in honor of her. All the girls cut their hair, and many of the boys shaved their heads as a support to Jessica, who was feeling depressed because of the loss of her hair. Also, several people in the community raised funds to pay some of her medical bills.
Jessica still suffers from difficulties caused by the tumor. Now smaller, the tumor appears to be inactive. Due to the treatment she received, Jessica now has a 90 percent chance of survival. She is back in school with a determination to share her story. Learn more about her below.
Children's Miracle Network Hospitals invites you to Band Together For Kids this holiday season by simply donating $5 a month for a year. For your effort you will get a limited-edition holiday Miracle Band, a Children's Miracle Network Hospitals marker, a window sticker and a free music download of "Enough" by: Alli, Cody and Brad Simpson.