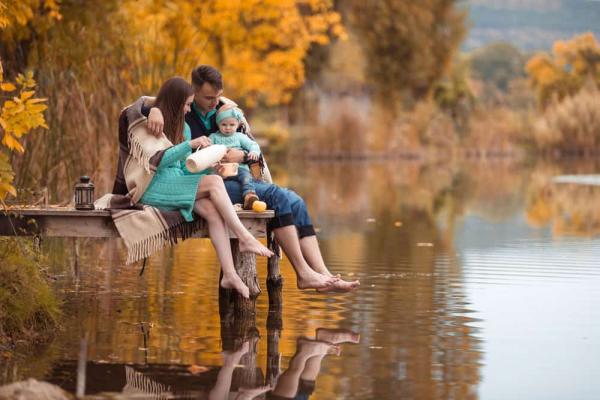 Thanksgiving is a long honored tradition that is special and unique for each American family. Whatever the reason may be the smell of the turkey wafting up the stairs in the morning, or the sound of an aunt or uncle you haven't heard from in months, it is undeniable that it is one of the country's favorite holidays.
As someone who is originally from the United Kingdom, Thanksgiving is a new holiday for me but one that I have wholeheartedly embraced. I look forward to the spirit of giving that Thanksgiving has fostered and of course, all of the amazing food!
For many families, Thanksgiving invokes the need to go to a specific family member's house, to have the same foods year after year, and for some, shopping at Target! While there is absolutely nothing wrong with being able to look forward to something so comforting and familiar, it can be good to shake up the usual holiday traditions a little.
Here are 4 reasons to spend Thanksgiving with your family somewhere new (and have an amazing time):
1. Change is good!
As much as we all love going to our grandma's house and eating her famous homemade pumpkin pie, change can be good, and sometimes necessary. Sometimes taking a break can make you anticipate and appreciate something all the more.
Spending Thanksgiving somewhere new this year can give you a renewed enthusiasm for holiday traditions and enable you to look forward to next year's family gathering.
2. To experience a different season!
If you are a Florida native, perhaps you are longing to spend Thanksgiving in a place with snow. If you are a Utah native, perhaps you want to go somewhere warm to temporarily escape the snow. Most likely, your family will understand your desire and perhaps you can make a new tradition!
3. You want a stress-free Thanksgiving
Sometimes it can be overwhelming to think about all of the preparation that goes into a successful Thanksgiving, and it can cause unreasonable amounts of stress. The dishes to clean, the turkey to make and the kids to keep entertained ... it can get a little overwhelming.
It's understandable to want to travel and stay somewhere where someone else is planning and making everything. Taking a break once in a while is good for body, mind, and soul.
4. As the saying goes, travel broadens the mind and widens your horizons
I am so thankful for the holidays spent abroad with my parents, as it helped me discover new places and learn about the people and their culture. And of course, it was always a pleasure to try out new foods!
Travel is especially beneficial for children as it teaches them the value of learning how to get along with diverse types of people and opens their minds to new ways of thinking. Furthermore, nothing can be more exciting than sharing a new experience with the ones you love.
Now that I've gotten you convinced that you need to visit somewhere new for Thanksgiving this year, I bet you are wondering where you should go. Have a chat with the rest of your family, get their suggestions and consult with friends. If you're all truly at a loss, take this quiz and let the internet do the thinking for you.
Happy holidays!