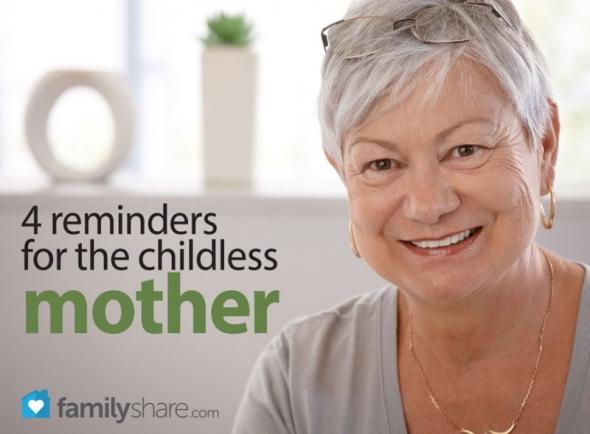 Let's be honest. Mother's Day is not always welcomed. There are women who struggle with wayward children, some are not able to have any children, and then there are those amazing women who, for some reason, have not yet been able to find a suitable companion. It's difficult. And just when one endures one Mother's Day, another year rolls around and there it is again, staring them in the face.
So what about those women who don't have any children? Where do they fit into this day of Hallmark cards and macaroni art taped to the fridge?
Women are all mothers
Let's go back to the beginning; back to where it all began in the Garden of Eden in the account of the Creation. In Genesis 3:20, we read that both God and Adam called Eve "the mother of all living." What is interesting to note is that to define her they each chose "mother" before she ever bore a child. She was a mother without children. Women are all mothers, regardless of marital or parental status.
Celebrate Women's Day
Mother's Day may more accurately be described as Woman's Day with an emphasis on the spiritual trait of mothering all women have been given. A woman can be any kind of mother she chooses, along with when and where she and God see fit; in the home, her career, volunteer opportunities, in the family, or in the community. She can be a nursing mother, baking mother, coaching mother, listening mother, teaching mother, writing mother, editing mother, or a "buck up you're going to survive this just fine" mother. Even with women who have children, no two are alike in how they choose to define their role. Some work full time away from their children, and some work overtime with their kids.
Mother's Day is when we honor those mothers and the influence they have in our lives. We honor those "who bore us and the mothers who bear with us."
All women have the capacity to "mother."
In 1996, my parents were killed in a car accident. I had a young family, my youngest just over a year old. A few short years later, we lost both of my husband's parents. There were definitely times when I ached to call my mother and ask for advice or just hear her voice. The Lord, however, had not left me alone, nor left me comfortless. Throughout the years, there have been countless women of all ages and walks of life who have been sent by God to be my mother, from church members to wonderful neighbors.
One of my favorites was a widow I met in a writer's group in Houston, Texas. Appropriately her name was Lea Solomon. As I embarked on raising my first teenager (and didn't know if strychnine or suffocation would be a better method), I would call her on the telephone, and she would "talk me down from the ledge." She was constantly soothing, comforting, and incredibly wise. I'll always remember her words: "There are just some things you can't go around, you just have to go through." I think of them often when my knees start to shake at a particular burden I need to shoulder.
Never underestimate a woman's motherly influence
Many women - childless mothers included - do not see the results of what they do nor the influence they have on the people around them. As daughters of Eve, that influence is real. Mother's Day is a chance for all of us to say "thank you." Thank you for sharing a smile, for not letting us get away with less than our best work, for knowing when to rescue and knowing when to let us work it out on our own. Thank you for picking up the phone to call or answering a text, for the words that comfort or the words that we may not want, but need to hear. Thank you for being a sister, a mom, a friend, and a shoulder to cry on.
A wise woman once said, "Everything turns out OK in the end. If it's not OK, it's not yet the end." Women will be mothering in every stage and age of their lives to the very end and far beyond the reach of their own.
As women, we are ALL mothers. We are all embarked on a sacred and most trusted journey, a chance to live true to the endowment given to all of us by God. If we hold true and are righteous, our Heavenly Father has promised each of us with eternal increase of everything that would fill our hearts with joy.