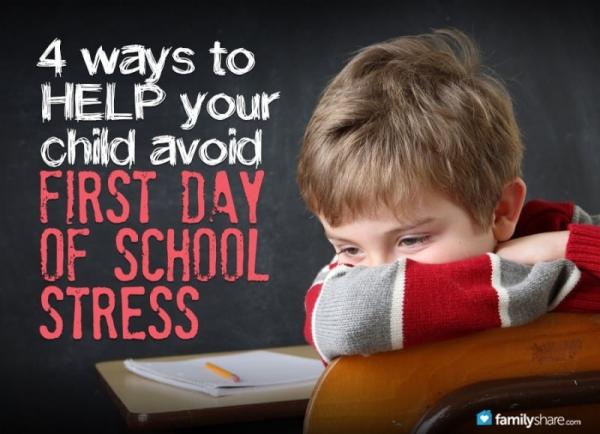 Did you know that major lifestyle changes like changing jobs, getting married and starting school is one of life's major stressors? One instrument I use as a marriage and family therapist in Denver, CO to measure stress ranks beginning school as one of the biggest stressors right up there with changing jobs, getting married and moving. A lot of families don't realize this stress and don't adequately prepare for it. As a result, their children may lose sleep, have difficulty adjusting to school and also experience more anxiety. Here are a few tips to help your child prepare for school.
1. Practice the new schedule before school starts
As creatures of habit, humans thrive on predictability. When we don't feel that things are predictable we feel anxious and uncertain. When a child is starting a new schedule he is not used to yet it feels uncertain and unpredictable. You can help your child by practicing the new routine before school even starts. Things like waking her up at the regular time for school and giving her lunch at the usual lunch time will help your child get ready for school.
2. Take advantage of Back to School Night
Back to School Night is a great opportunity for your child to meet his teacher, see his classroom, see where she sits and even meet a couple of the kids in her class. This will help your child be more able to predict what class will be like and what she can expect which will help her not feel so stressed on the first day of school.
3) Pack his backpack the night before
The first morning that school starts is always stressful. Everyone in the house is rushing to get out the door and make last second preparations for things that they need. For a kid who's already stressed out, the last thing he wants to think about is if he forgot his pencils and paper. Packing his backpack the night before will help him feel confident that he hasn't forgotten anything, will help her not feel so rushed getting out in the morning. This will also help her feel more prepared so she can focus on other things - like where her class is located.
4) Make sure she gets a good night's rest
Not only does feeling groggy ruin your day, but sleep is also important to thwart anxiety, too. Make sure your child gets enough sleep the night before school so she can go to school not only feeling recharged but also less anxious. Remember, it's hard to fall asleep before a big event like the first day of school. You can help your children fall asleep faster by giving them some calm downtime about a half hour before bed. Read books or listen to music to help them calm down.
Even though children may be excited for school to start, they can't help but feel a little nervous, too. While a little trepidation is OK, a lot can be harmful. These four tips can help your child feel less nervous about school so he can focus on the more fun, more important things.