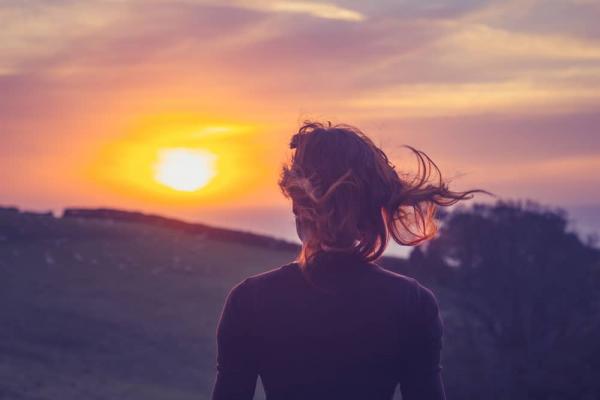 We've all experienced them, and if we haven't, we will. Tragedies are a part of life, but we don't have to endure them alone. God understands sadness, pain, financial strain, disease, death and every other hardship life throws our way. And he yearns to help.
These verses from the King James Bible console us, offering the peace we may not find from our well-meaning friends, therapists or other sources.
"Search me, O God, and know my heart: try me, and know my thoughts" (Psalms 138:23).
When heartache occurs, we can invite God to share our pain. Only he really understands the things we go through. He thoroughly knows our hearts and thoughts but waits for us to reach out to him. When we speak to him in prayer, he'll comfort and guide us, as promised in John 14.
John 14:18
"I will not leave you comfortless: I will come to you."
We can be assured that God keeps his promises. He adds:
John 14:27
"Peace I leave with you, my peace I give unto you: not as the world giveth, give I unto you. Let not your heart be troubled, neither let it be afraid."
God speaks with such tenderness in these passages. We can imagine his arms encircling us when we're hurting. Often, we try to find peace through worldly channels. For example, drugs and alcohol dull our senses and might temporarily alleviate our pain. But true, lasting peace and serenity only come from God.
Isaiah 41:13
"For I the Lord thy God will hold thy right hand, saying unto thee, Fear not; I will help thee."
I love this verse. We are God's children. Just as a young child clasps his parent's hand when seeking help or reassurance, we can reach for God's hand in our times of need.
Romans 8:28
"And we know that all things work together for good to them that love God""
In times of difficulty, it takes faith to trust that things really will work out. Some of our trials might stretch on for years. We can choose to become bitter and believe that God no longer cares, or we can hang on. The next verse shows us what's in store if we don't lose hope.
Revelation 21:4
"And God shall wipe away all tears from their eyes; and there shall be no more death, neither sorrow, nor crying, neither shall there be any more pain: for the former things are passed away."
Whether you consider yourself a religious person or not, whether you attend church or not, whether you've committed grave sins or not, remember that God loves you. He is your friend, and his spirit will comfort you if you seek him. He didn't send you to earth to fend for yourself. He knows you, sees you and loves you. He will fill your heart with calm and rest in your times of need, directing your path as you move forward.