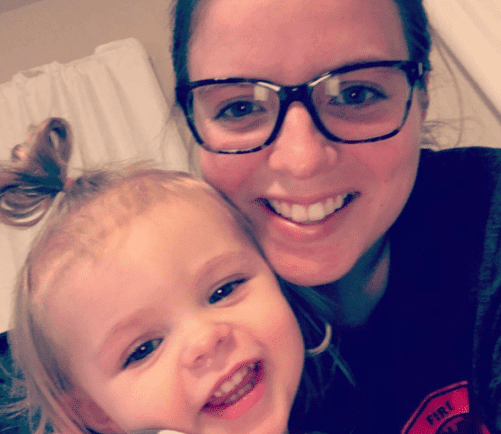 Do you feel overwhelmed and stressed trying to get it all done in a day? Or maybe you tell yourself you will take care of things - like cleaning and time for yourself - on another day?
Being a mother is a full-time, nonstop gig. I just recently became a stay-at-home mom, after spending the last few years as a mother and working. I know how easy it is, staying home or not, to get caught up in life and not focus on taking time for certain things every day. Time goes by so fast and the to-do list just keeps growing and growing.
Take the time to develop daily habits - including these five things - and I know your inner self and your family will notice the positive changes.
1. The 20-Minute Cleanup
Just implementing twenty minutes of cleaning as part of your daily routine makes a huge difference in the overall cleanliness of your home. I promise. We all know how much we manage to clean in the twenty minutes before company arrives. Just imagine accomplishing the pick-up items every day! We all have our assigned tasks and working together helps accomplish so much in so little time.
2. Load A Day Of Dishes & Laundry
My father always said "it is so much easier to keep up than to catch up" and he was absolutely right. Switching laundry and dishes daily, no matter what, helps keep me from feeling overwhelmed and stressed about my home duties. Just start a washer load as soon as you wake up, switch to the dryer before you leave for work, then fold before bed. Run the dishwasher every night after dinner and unload at breakfast. If you stay home and use two loads, then do one after lunch and one after dinner. Make this part of your daily routine for a month or so, and you won't be able to see how you ever lived without it.
3. Develop A Morning Routine
Taking the time to develop a morning routine that works for you can make a huge difference in the rest of your day. After becoming a SAHM, I found myself in sweatpants and messy buns nonstop for the first few weeks. I had to make the decision to get up before my kids, wake myself up and get ready for my day. Even if that just means having some tea, washing my face and changing into yoga pants! By taking this time, my stress level is managed and I can avoid feeling overwhelmed and exhausted. This is a daily routine task that I am still working on as I am not a morning person. But I am trying. I know I will get there, and you can too.
4. Find "Me Time"
So important. When I was working, I would find myself up late at night, unable to sleep, and just brain dumping onto a piece of paper or notepad on my phone. I tried to write down things that were taking over my brain (like things I needed to remember or accomplish) then I would review the list the following day. Now I take time, every day, to reflect, appreciate, and plan my life. Whether you enjoy sitting in the quiet and reading a book or going to a yoga class, just finding the time is what matters. Plus finding some quiet time is always nice as a mama! Maybe it's in the morning, while the little one naps or just before bed. Find what works best for you!
5. Bedtime Bonding With Kids
This is a daily activity that has significantly improved my relationship with my children. Taking the time to talk to your children every day shows them that you are there for them, and how important they are to you. Simply giving them time to reflect on their day and share that with you is so meaningful and great for both of you!
Do not expect to establish all these habits immediately. Pick one or two at a time and concentrate on them. Eventually, you will have smoother, more accomplished days. Take time for your home, yourself and your family. Every day.
Share joy. Appreciate the time spent together.
Editor's note: This article was originally published on Alisha Kean's website. It has been republished here with permission.
---
Like what you see? Sign up here for our weekly FamilyShare email.