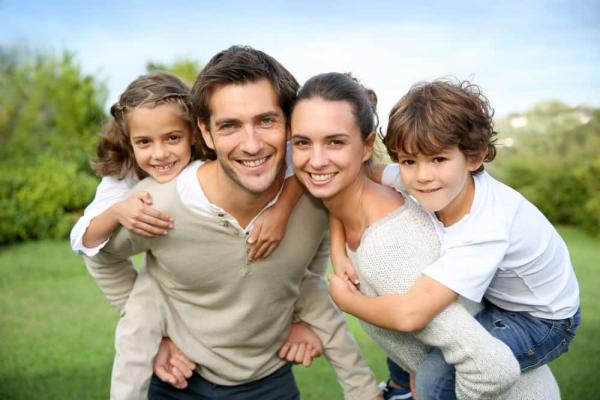 Home should be your heaven on earth, but does it feel that way? Chances are good with kids running around, many days feel more like a circus than heaven, but that doesn't mean you can't make your home into the haven you crave. Implement these five ideas to cultivate a happier home today.
1. Start off each day with intention
Set the tone for your entire day the moment you get out of bed. Think about the underlying goals you have for your family and find a way to incorporate them into your morning routine. If you want a calm, orderly house, set your morning up for success by packing lunches and picking out clothes the night before. If you want a peaceful atmosphere free of fighting, play calming music in the morning and keep your kids on task so they get out the door without bickering. Most importantly, fill your morning with rituals that reinforce your family's spirituality. If you're religious, don't let your children get out the door without praying as a family and having a quick scripture devotional.
2. Tame the chaos
It's hard to feel content if you're drowning in clutter. Life with kids can get a little messy, so keeping the clutter to a minimum is essential. Don't go overboard on holidays or birthdays and frequently purge and donate unwanted toys and clothes. This not only teaches kids generosity, it also simplifies your weekly cleaning routine. You'll certainly feel happier in a home you're not constantly maintaining.
3. Eat dinner together
The best part about being in a family is spending meaningful time together, but extracurriculars, lessons and social calendars quickly encroach on family living. Don't get so busy outside your home that you forego weekly family time. Aim to eat at least two dinners together each week, and make the time productive by discussing your kids' school, friends and activities. Kids who regularly eat dinner with their families do better in school, engage in less risky behavior and report being happier.
4. Designate adult-only time and space
We love our kids like crazy, but the best gift you can give your kids is a healthy relationship with your spouse. Remember that your relationship predates your kids and will hopefully last long after they leave home. Spend time each day focusing on just your spouse, and try to fit in a date each week, even if it's at home after the kids have gone to bed. Also, keep at least one area of your home, such as the master bedroom, for adults only. Having a dedicated place to decompress allows you the mental clarity to parent with passion.
5. Drop out of the comparison game
The fastest way to make yourself miserable is to compare your home, your marriage, and your children to everyone around. Theodore Roosevelt said, "Comparison is the thief of joy." When we compare what we have to the lives of our friends, family or a website, we always lose. Let what you have with your family be enough. You'll never have a happy home if you're always preoccupied with what lies outside your own front door.
Being happy at home trickles down to every member of our family and permeates every moment in our home. You can tell a house where the occupants are happy the minute you walk in the door. Houses that are full of light and laughter draw people in and make them feel instantly comfortable. You can have that type of home. It only takes a few small intentional acts each day to go from barely hanging on to making the most of each moment.