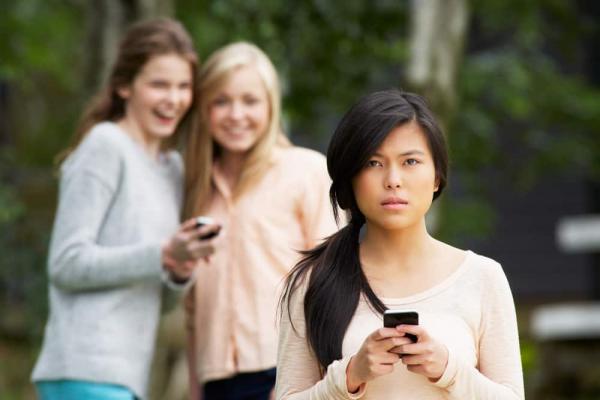 Keeping tabs on your teen is an age-old problem over which parents have lost countless hours of sleep. Knowing who your child is with, where they are and what they're doing is difficult enough for parents. But with the ever-evolving digital age of text messaging, countless social media sites and smart phone apps protecting your teens have become more challenging than ever.
More and more, we hear horror stories of sexting, child predators, aggravated stalking and electronic harassment, more commonly known as cyber-stalking and cyber-bullying, all of which may be occurring right under your nose.
Protecting your children from these crimes may be achieved by gaining access to the technology that seems to rule their lives. Here are 5 steps you can take to protect your kids from online dangers.
1. Text messages
Texting is the primary way for teens to communicate, so go to the source. You will probably be surprised by what you see, but stay calm and focus on the subject at hand; their safety. Text messages will allow you to see who your child is communicating with, what day and time, how often, and the nature of the conversation. If you are concerned this will create conflict with your teen, check their texts when they are sleeping. Remember, you are the parent.
2. Phone applications
Know what apps your teens are downloading and using most often. While there are thousands of apps to choose from, some are more popular than others, and many may be dangerous. Social apps like Facebook and Twitter are very popular for teens to connect, and a great way for a parent to discover who their kids are talking to. Twitter has recently become much more popular than Facebook with teens as well as other social apps like Instagram, Snapchat, and Vine.
Snapchat is a popular application that allows a user to send a picture or video that disappears in 10 seconds or less which for some can give the illusion of safe sexting. But oftentimes, unbeknownst to the sender, the receiver can take a screen shot of the snapchat and use at their own discretion.
One of the most popular social apps, Ask.fm is a forum for teens to ask each other questions anonymously. While the app seems to appeal to the curious teenager, with questions as innocent as "Whats your favorite color" and "Who is your crush?", they have led to a breeding ground for bullies asking questions like "Why don't you go kill yourself?" This was the case of 12-year-old Rebecca Sedwick of Winter Haven, FL. The Miami Herald reported that after months of online bullying by several girls, Rebecca committed suicide resulting in 2 of the girls being arrested and charged with felony aggravated stalking.
3. Pictures and video
Since most phones come equipped with cameras, check your teens pictures and videos. Parents cannot always be everywhere with their kids, and don't always know what's going on. Pictures and videos will tell you who they are hanging out with, what they are doing, where they are, what type of language is being used, what they are wearing and how they are behaving.
4. Websites
If your teen has a smart phone, the odds of them hanging out on a real computer are probably slim to none. However, there are several websites parents need to be aware of that teens are using. Chatroulette.com and Omegle.com are websites that allow video chat with strangers. Users are usually anonymous and have a random chat partner selected for you. If you don't like the person you are video chatting with, you can change partners at any time. Surfing through random users is part of the fun. However, the amount of nudity found within the video chat and the accessibility for teens makes these sites a nightmare for parents.
Another popular site with teenagers is 4chan.org, a simple image-based bulletin board where anyone can post comments and share images. A host of diverse images ranging from Japanese anime, travel, music and fashion are found here as well as adult interests and pornography.
Keep in mind that websites and smart phone applications go hand-in-hand. Most websites also have apps and most apps have websites. If you, as a parent, are not comfortable looking at your teen's Ask.fm or Twitter account on their iPhone, you can always check their account on a traditional laptop or desktop computer.
5. Talk, listen and ask questions
Knowing what is going on in your teenager's life is often difficult. The more you talk to your child and listen to her, the more you will learn. For example, if your teen is explaining to you an argument between friends ask the question, "How did you hear about that?" If the answer is something like "Well, Ashley tweeted Justin about...." then you know where the conversation is coming from. Go to the source and know what is going on. Most likely your teen is only telling you part of the story.
The idea is to protect your kids. Is it snooping? Yes. Is all this information invading your teen's privacy? Yes and no. If they are putting information out there on a public forum such as Twitter and Ask, you are not invading their privacy. However, checking their text messages and pictures is invading their privacy. Yet, you are the parent and have their best interest in mind. Don't forget who's in charge. And don't lose site of the common goal: keeping your kids safe.