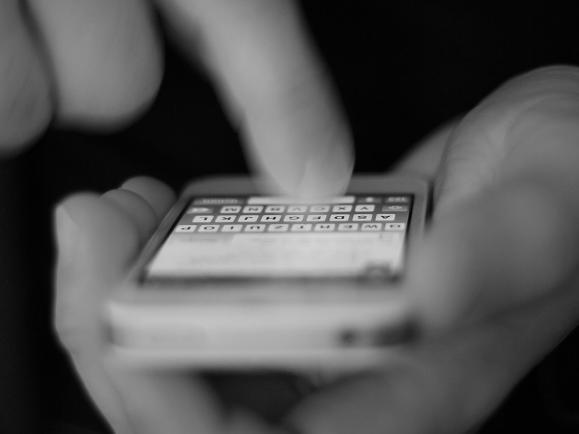 Nothing makes you smile more than getting a text from that special someone... But then the game begins. If he texts you, does he really mean what he says? Is he just playing you? How do you know if he's actually interested?
If your guy is interested in you-the real you, not just your body, and he's being genuine-here are some texts that you'll get from him to know he's sincere.
1. "I support you and your dreams"
When he's truly interested in you, he will show his care for your dreams. He knows what your goals are and what is important to you. He wants you to reach your highest potential, so he supports you in your job, your school and whatever other dreams you may have.
2. "I value your personality"
Any guy can tell you that you're beautiful. It's easy to like someone because they're attractive, and telling a girl she's pretty is really generic. But if he's really into you, he'll tell you things that he adores about your personality. He texts you that you're funny, strong, brave, kind and thoughtful. He notices your best qualities and lets you know how important your traits are to him.
3. "Be safe"
It's a simple text, but if he cares about your safety, this message means you're important to him. He cares about your well-being and wants to know you're okay. If he's interested in you, he'll text to make sure you are safe because he puts you before any of his other priorities.
4. "Thank you"
Your man is a keeper if he continues to let you know he's grateful for the things you do. Michelle Keldgord, a blogger for HerInterest, agrees that this is one of the best text messages you can receive from a guy, "Because sometimes getting a simple 'Thank you' from the one you love makes all the difference. Tell them you appreciate them."
5. "I can't wait to see you"
If you get a text like this from your man, he's definitely into you. He loves spending time with you so much that you're constantly on his mind. You two get along so well that he genuinely looks forward to the next time he can see your beautiful face again.
When you're texting a man you're interested in and he responds with any of these five texts, it's a good sign that he's into you-the real you.
---
Sign up here for our weekly FamilyShare email and get more of the stories you love.