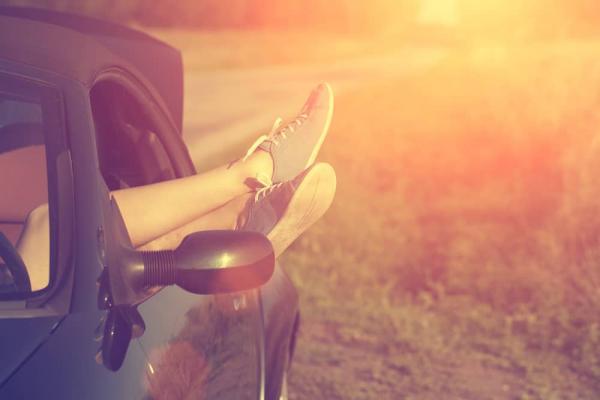 A new movement is creeping across the globe. Begun as a grassroots effort to combat busy modern life, the Slow Movement embraces taking life at the right pace and learning to savor food, relationships and experiences. Life is more meaningful when you are mindful. Here are five things worth slowing down for. Read on - at your own leisurely pace.
Family mealtime
It's often a rush to get dinner on the table, but once my family is all sitting together, I like to pause and talk about our day. No matter how simple the fare, from leftovers or frozen pizza to homemade soup with bread, take time to linger over a meal together.
Give each family member a chance to talk about the highs and lows of the day. Bring up topics of interest for the whole family, ask questions and discuss current events. I cherish meals when we make silly toasts with our water cups and chat long after our plates are empty.
Intimacy
Extended time with your spouse can be a rare thing. Sometimes, a few moments together are all you have. When you set aside time to be together, don't rush it. Affection, communication and sex are all important. When you put aside everything else and focus on your partner, your relationship is strengthened. Women sometimes need time to relax and leave the day behind in order to focus on intimacy. Take advantage of time to express feelings of love and build each other up.
Phone calls
There are so many ways to communicate: email, text, social media, on the phone and face-to-face. And yet, we often rush through our moments with each other, dashing off a text or saying, "Let's catch up soon." Don't let "soon" become never. Slow down and make the effort to connect with those you love.
I don't live in the same city as any of my family members, so I value phone calls to my siblings and parents. Taking time to talk and listen, keeping in mind good communication skills, helps maintain the most important relationships.
Daily life
No matter how busy your life is, you have time to slow down for a few minutes each day. Take the dog (or the toddler) for a walk and enjoy observing your neighborhood. Wake up a few minutes early to enjoy the solitude and focus on the things you want to accomplish. Take a moment to hug your children a few seconds longer, really listen as they tell you about what's on their minds, or snuggle in bed as you read stories together.
If you take time to make a delicious meal, make time to enjoy it. Turn away from your computer screen to rest your eyes, stretch and take a break. And if you have the time for a quick nap or a rest in the afternoon, consider yourself very lucky. Life moves at a frantic pace, but you can choose to slow down and pause throughout the day.
Prayer and meditation
If you are a spiritual person, you've probably discovered the value in setting aside time each day for prayer, study and communion with a higher power. My day goes much better when I start it with prayer.
If this concept is new to you, consider taking a few moments each day to meditate. You can begin by merely focusing on your breath and trying to tune out everything else around you, even your own thoughts. Many people choose to meditate using mantras to focus their thoughts. This time to slow down and think is invaluable.
I often reflect back on an experience I had at the end of summer. I was sitting on a dock by a beautiful mountain lake. My friend and I were savoring the last rays of sun, waiting to leave the dock until the sun disappeared behind the trees, taking with it the warmth and light of long summer days. As the sun began to set, my first instinct was to rush to gather my kids and all our things, but my friend encouraged me to sit and linger. I'm so glad she did. Like the Slow Movement suggests, the best things in life are worth taking time for.