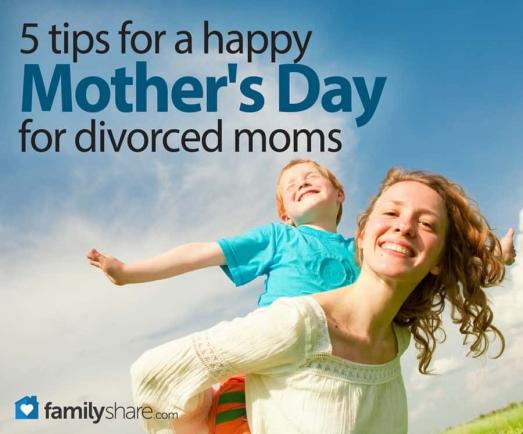 Regardless of your marital status, motherhood is hard. From the second your newborn inhales his first breath of air, the journey of motherhood begins. When you look into your baby's eyes for the first time, you know that there isn't anything you wouldn't do for him. Although having two parents is ideal, a mother sometimes finds herself in the role of mother and father. Despite the situation, single mothers are capable of raising confident, loving and respectable children.
As a single mother on Mother's Day, you may be feeling a bit overwhelmed (and even sad) thinking you have to plan your own special day. With 50 percent of marriages ending in divorce each year, single mothers around the country are faced with the task of making their special day as memorable as they can. Here are some tips to keep in mind:
1.
You deserve a Mother's Day celebration
Make the day special - even if you have to plan it yourself. This day is for you and you deserve a special celebration. All year long you wear many hats - mom, nurse, chef, taxi driver, coach, party planner, and yes, maid. So once a year, for one special day, you get to be just Mom. Don't let the day go by unrecognized.
2.
Teach your children about Mother's Day
Teach your children at a young age the meaning of Mother's Day. Tell them what it means to you, and what it meant to you as a child. Discuss the different types of celebrations and gifts you gave to your mother. Go to your local library and read an age-appropriate book to them about Mother's Day. It is an important part of their heritage to learn how to celebrate different holidays, so they can pass this information on to their children.
3.
Tell your children what you expect
When I was in my late 20s, I was a single mother of two. I remember telling my children (ages 5 and 7 at the time), that all I wanted for Mother's Day was a big hug and kiss and a great big, "I love you!" That year, they not only gave me what I asked for, but both made big beautiful cards that I still have 30 years later. It is truly the little things in life that mean the most. Make sure to visit your local craft store to have plenty of supplies on hand for the younger children. Older children will want to buy you something, so enlist the help of family, friends or neighbors to help them.
4.
Plan a get together with other single moms
Invite other single mothers and their children over for a potluck dinner. Make sure to also invite mothers whose adult children might live out of town. No mother should spend Mother's Day alone. Everyone can bring something to keep the cost low. Plan some outside games with the children and enlist the children's help to decorate. Again, make sure to set the expectation that the children will help and will be responsible for cleaning up after the party. After all, it is your day!
5.
Take time to reflect
It is always great to receive gifts, but it is more important to reflect on the happy times and your feelings about being a mother. Being a single mother has many challenges, and each day you are facing these challenges head-on. Be proud of your accomplishments. Go ahead, pat yourself on the back because you deserve it.
Mother's Day shouldn't be the only day of the year that we celebrate mothers. Mothers all around the world are all doing the most significant thing possible - providing protection and nurturing our children's future with only a solitary pair of hands. This, in itself, deserves daily recognition. Happy Mother's Day!