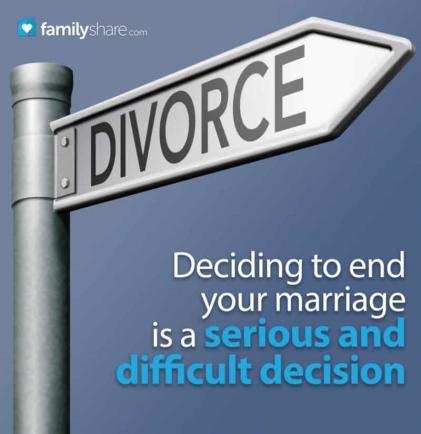 Deciding to end your marriage is a serious and difficult decision. It has most likely involved many hours of careful thought about the impact a divorce will have on you and your children. Research has shown that open, ongoing marital discord can have a serious negative impact on children. Sometimes the best option is to put an end to a situation that is harmful to everyone involved. Even if your reasons for seeking a divorce are justified, it will still cause considerable pain and instability for you, your children and your soon-to-be ex-spouse. Parents often hesitate to tell children about this decision because they know that they will react with confusion, sadness, anger and disbelief. These feelings are normal and if you handle them with understanding and consideration you can help your children get through this difficult time with a minimum of heartbreak. The following suggestions will help you get through the initial conversation with your children about your divorce with as much grace and compassion as possible.
1. Gather the whole family together when you inform your children
Both parents and all children should be present. This scenario may be emotionally difficult or uncomfortable for adults, but it will reinforce to your children that the decision is mutual on the part of their parents and that they will not be asked to side with one or the other. Later, parents should be available to talk privately with individual children in order to explain, answer questions and provide reassurance.
2. Reassure children that they are not to blame
. Make it very clear that the reason for the divorce is marital discord and that the child is not the cause. Children often worry that their parents are getting divorced because they have been "bad." They need extra reassurance that this is not the case. Also, by stating that this decision has been made by both parents you can avoid blaming the other parent. Although your feelings about your spouse may be less than positive, remember that nothing is gained by negative comments about someone your child loves.
3. Tell your children that both parents still love them
The fragility of relationships becomes frighteningly apparent to children when their parents separate. The concept that the marriage will end, but parenting will continue, is a difficult one to grasp.
4. Take advantage of resources available to your children
Many good children's books about divorce have been written in recent years. If parents have been involved in counseling, children might be invited to sessions to express their feelings. Some community agencies organize peer groups for school-aged children and adolescents to share experiences regarding their parents' divorce.
5. Provide follow-up conversations
. As children process the information presented to them at the initial discussion, they will need follow-up discussions that include the opportunity to ask questions and express feelings. Their understanding of divorce and the way it will affect them personally will evolve over time, and parents must be available to talk and listen as needs change.