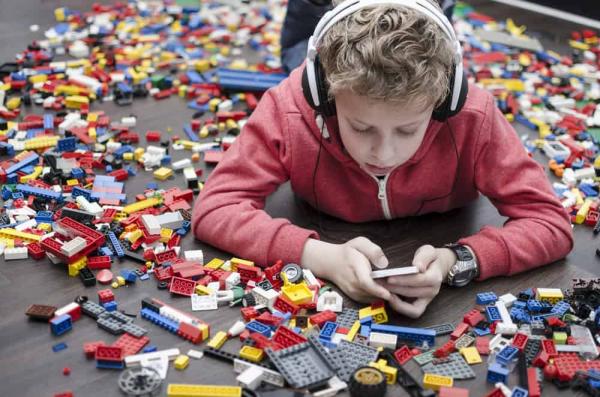 Growing up in the 80s, being active was just a way of life. Sure, I rarely missed an episode of The Cosby Show, and the Atari was new and exciting, but most my time was spent with siblings or friends. My family had a big yard, and we spent hours outside, running around and playing games. Even in the winter when the snow piled deep, we went sledding and exploring.
Fast-forward about 20 years and - at least to me - it seems that, with the distractions and endless technology facing children, it takes extra effort for kids to live active lives. While my family definitely has room to improve, here are a few things we're doing that are helping my children stay active.
The choice cannot be if children are going to be active; it must be how
I grew up participating in some sort of activity year-round. I had fun, gained skills and learned many things about myself (like, for example, that dancing is not my forte). It is true that kids can become overcommitted, but the bigger problem Americans face is childhood obesity (which has more than doubled in the past 30 years). Whether through official team sports, outdoor play or something different, children must be doing something.
When baseball season rolled around last year and my 7-year-old did not want to play, we told him that he'd need to find something else he could try. If he didn't want to do something with practices or games, he could go running or ride his bike more often. He chose tennis lessons, and it has become a favorite activity.
If sports or lessons are not an option for your family, find ways to have your children participate in something.
Parents must set the example
When one of my children didn't want me to leave for a run one morning, I explained how exercising helped me be a better mom. Now, my kids just know that Mom and Dad work out in the mornings. We try to involve our kids when we can. My 5-year-old likes to "cool down" with me around the block, and my 2-year-old is hilarious doing yoga.
Have unscheduled family time? Get outside!
Often, when our whole family is home, it's an easy option to just turn on a movie and relax. While there's definitely a place for that, we've found that some of our favorite memories are from heading to the park to play Frisbee, throw a football or play Ninja Freeze Tag - my 5-year-old's new favorite invention (I'm not very good at it yet).
Walk/run/scooter/bike whenever possible
When we moved into our new neighborhood, I quickly realized that driving the mile to drop my son off at school took a ridiculous amount of time. I suggested we start running/walking to school - he could handle a mile! This became a fun time to run and chat with him.
Now, he rides his scooter and leaves me in the dust, but it's helping us both be active - not to mention I save on gas and get a break from traffic. When my younger son saw his older brother riding his scooter to school, he wondered why he couldn't do the same. His preschool was not very far away, so the next day, I put my toddler in the jogging stroller and we ran to preschool.
Explore new fitness options and set goals
We are constantly exploring new fitness ideas and introducing new activities to our children. After cheering me on at several 5K races, my 8-year-old son decided it would be more fun to run than stand around. We signed up for a race and set goals to prepare us to run together. OK, so he sprinted past me at the finish, but it was a positive experience for both of us.
I realize that the things that work for my family will be different from what works for other families. Work schedules, school and several other factors affect our options, and there are stages of life when we can do more or less, but the great thing about being active is that there are countless ways to do it. Adapt different activities to suit your lifestyle. Making activity a habit will not only help our children now, but it will benefit them for years to come.