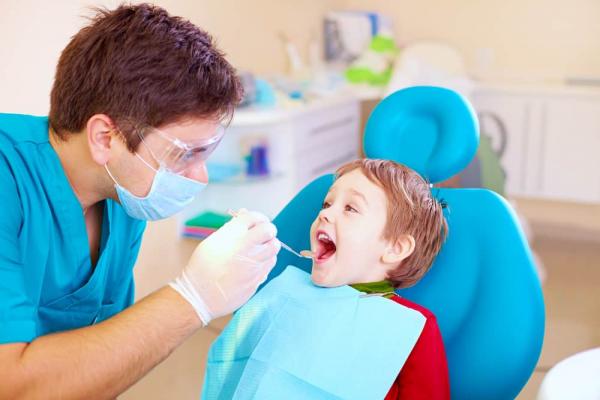 Of course, maintaining your child's health is one of your top priorities. Finding the right doctor, however, is a challenge. Finding the perfect dentist who is both qualified and good with your kids is arguably even harder. It's a common problem, and most moms are continually struggling to find a child-friendly dentist, who can keep their little one happy and cavity free.
The right dentist will not only provide the best care for your child's teeth but will also educate both you and your child about the basics of dental care. On top of this, the dentist should build a positive relationship with your child and be able to handle any special needs your child may have.
So how do you go about finding this unicorn of a dentist for your child? Here are some ways to narrow the search.
1. Examine their qualifications
You can't trust anyone less than a qualified professional with your child's care. Make sure the dentist is board-certified for your state before you even make an appointment. Pediatric dentists complete between two and three years of further training after dental school and have experience in child psychology as well as knowledge about children's overall growth and development.
2. Make sure they're kid-friendly
Of course, you don't have to see a pediatric dentist; you just need to make sure that whichever dentist you choose, he or she has a genuine love for children. Children hate sitting in the dentist's chair for too long, so you need to look for someone who makes the entire process as fun as possible. Look for a play room with games and toys to keep your child occupied while you wait as well as a personality that can keep your child entertained while he or she is in the hot seat.
3. Check that the dentist's care is covered by your dental plan
Check with your dental plan's network to find out which dentists are covered by your insurance. Double-check this information with the dentist's shortlist, as sometimes the provider lists can be out-of-date.
4. Look for convenient office hours and location
Many parents can't afford to take time off of work for a child's dental appointment. So look for a dentist who is available on the weekend or who has extended hours during the week. Also look for a location that's convenient for you to visit with your child. No one wants to drive an hour to a dentist with a screaming child in the car.
5. Consider special needs
Does your child have special needs? He or she may need more support and care from a dentist, so consider talking about these needs with the dentist you meet. Ideally the dentist will be patient and understand your child's special needs, which will allow the dentist to provide the best dental care. Whether it's autism, Down syndrome or something else, bring the topic up at your first meeting and make sure the dentist answers all of your concerns before you let your child sit in the examination chair.
Your child doesn't necessarily need a pediatric dentist since all dentists are qualified to treat children, but with pediatric dentists' extra training and experience with taking care of kids, you'll be better off with one. Spend some time researching before you make your appointment so you can choose the right dentist for stress-free dental checkups.