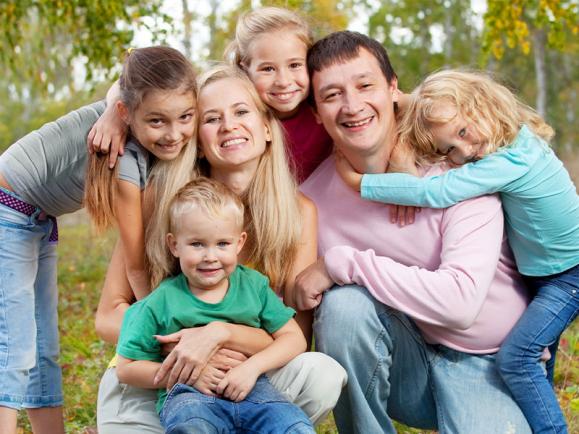 One of the biggest ways an adult can support autism awareness is by educating their children about autism. According to The Public School Review, a parent's behavior and educational support for their children can cultivate their children's learning habits and affect their overall performance. Moreover, if a parent takes the time to educate their child about the world and the people in it, the future will be brighter.
In 2020, the Center for Disease Control and Prevention (CDC) reported that approximately 1 in 54 children in the United States is diagnosed with autism spectrum disorder (ASD). Therefore, it is highly likely that children will either already know someone with autism or encounter someone with ASD during their schooling. While teachers and the school are responsible for making the necessary accommodations for children with autism, it is a parent's job to raise kids that support autism awareness.
With the help of strong people speaking out about autism and information becoming more readily available, there are a plethora of resources for parents to use to teach their children about autism awareness. Here are our recommendations.
1. Show Support
April is Autism Awareness month. It is a time to celebrate the inclusion and acceptance of those with autism. Consider wearing royal blue and inviting your children to do the same – royal blue is the official autism awareness color. You can also show support for autism by donating to official organizations that provide research dollars and share the hashtag #LightItUpBlue on your social media channels.
2. Schedule a Play Date
We can better understand each other if we take the time to be together. Reach out to an autistic classmate and find a time and place where your child and their classmate can play. Ask the other parent if there are restrictions for the other child – noise sensitivities, bright colors, surrounding concerns, etc.
Also, ask if there are any specific activities that the child enjoys and try to center the playdate around those favorites. Having your child witness your accepting behavior will be a great example. Simply showing up for others is a wonderful way to show your children that differences do not matter and we better together.
3. Check Out Artwork
There are many organizations that feature artwork by autistic individuals. You can have a virtual outing by viewing the artwork on your laptop with your child, or you can make arrangements to visit a local exhibit. Some of the organizations allow you to support autism by purchasing handmade items. Here are some options.
Bittersweetfarm.org: The mission of Bittersweet, Inc. is to positively impact the lives of individuals with autism and those whose lives they touch. The goal is to increase autonomy and self-reliance, empower choices, maximize dignity, and encourage interaction through vocational, residential, community living, transitional school, and recreational programs. Their Creative Arts Program allows individuals to create art and express themselves, while also reducing anxiety. Some examples of artwork include ceramic pieces, paintings, woven placements, table runners, jewelry, and fused glass.
Brian Watkins Gallery: Brian Watkins is autistic and uses his creative energy to create greeting cards, wrapping sheets with gift tags and other great notecard items.
Renewing the Renaissance: The organization was started to support, both financially and spiritually, artists on the autism spectrum. Their goal is to connect wonderfully talented artists with patrons, so they can sell their work and make connections with people that show the artists they are supported and their work is meaningful. The purchases create dignity, professional development, community, and original artwork.
4. Teach Your Child About Empathy
Empathy is something that we all must learn. Raising a child that understands empathy will help them have compassion for people, like individuals living with autism, and provide them with the ability to see past someone's struggles. Empathy is something that parents should introduce and teach their children at a very young age and the conversation should continue as they get older. Read Brightly has created a brilliant list of suggested reads for all ages. Library Mom has another stellar list that we recommend checking out.
5. Videos
If your child is a visual learner, videos are a great way to introduce and educate children about autism. Most of the autism awareness videos are created by people that know how to articulate ASD on a level children, of all ages, can better understand. Here is a list of videos we recommend checking out.
Autism awareness must start with parents. Adults should take the initiative to help their children become better aware and educated on the conditions that people live with – even if they are not directly affected by a specific condition, such as autism. Having a better understanding of ASD will empower children to be better people that care for others.