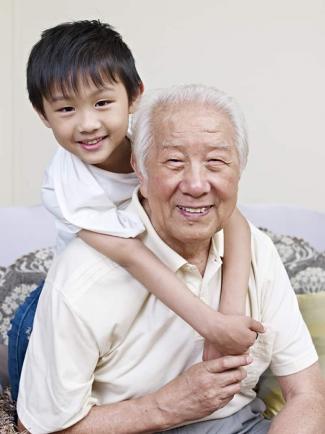 Sometimes the idea of living close to relatives, especially our spouse's parents, can be seen as a bad thing or even contemplated with fear because it is likely to lead to conflictive situations that may be difficult to resolve. About a year ago, we decided, as a family, to move to a house which was five minutes away from my in-law's home. Living close by has been both interesting and different. It is the first time our daughters have relatives present in their lives.
The following are six of the many advantages that we have by living close to the grandparents:
1. There is no better babysitter than loving grandparents
My daughters love spending quality time with their grandparents. They practice drawing, sewing and having fun by creating new things with them. What better babysitters could we have than infinitely patient and loving relatives who are experienced in child raising?
2. Moral support for parents
Countless times, my husband and I have found support from our in-laws by obtaining words of comfort as well as understanding in order to deal with the daily challenges of life. We don't have to travel long distances to find it.
3. Wise advice and therapy for parents
Do you need advice from a trustworthy person that has been through what you are going through? How about your spouse's parents? In my case, grandparents have advice and experience for each event in my young daughter's life.
4. Shopping buddies
Living closer to my daughters' grandparents gives us the opportunity to find buddies to go shopping with or to attend social commitments at almost any time on any day of the week.
5. Family dinners are not booked just for a couple times a year
Thanks to the fact that we live so close to our in-laws, we can meet more frequently and in a more informal way. As a matter of fact, our family gets together at least twice a week.
6. A more united family
My daughters don't see their grandparents as the "guests" that come to see them once in a while anymore. Now they know who their grandparents are, and they love and trust them for what they really are: An essential part of their family; almost their second parents. Here are some more ideas on how to show love to your grandparents.
Perhaps every day will not be rose-colored. There may be arguments or different points of view regarding how to raise the children. However, by having a positive attitude from both sides (parents and grandparents) and always having in mind what is best for the children, it is possible to overcome any differences and settle agreements without losing or complicating the family relationships. From my personal experience, I am so grateful for the daily love, care and extra kindness that my young daughters receive from their grandparents.
*Translated and adapted by Anders Peterson from the original article "Seis ventajas de vivir cerca de los abuelos" by Miriam Aguirre