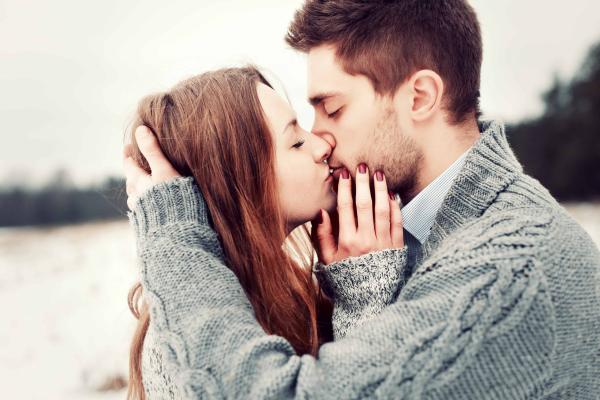 God is the most loving being, and He wants us to learn to love the way He does. But life's challenges make that love seem impossible at times. Heartbreak, unkind words, and hurtful mistakes can make a trial out of marriage. However, if we turn to God, He will teach us how to overcome marriage challenges. The following Bible verses offer much needed perspective when facing marital issues.
"Above all, love each other deeply, because love covers a multitude of sins."
1 Peter 4:8
If you develop your love towards your partner, you will be able to focus on the important things and let smaller mistakes - because we're all imperfect and make them every day - fall away.
"Though one may be overpowered, two can defend themselves. A cord of three strands is not quickly broken." Ecclesiastes 4:12
You can find your greatest strength in your marriage. Strengthen your partner and do your best to stand by her (or him) in everything.
"Be completely humble and gentle; Be patient, bearing with one another in love. Make every effort to keep the unity of the spirit through the bond of peace." Ephesians 4:2-3
By developing humility and patience your companionship with your spouse will become stronger.
"Love is patient, love is kind. It does not envy, it does not boast, it is not proud. It does not dishonor others, it is not self-seeking, it is not easily angered, it keeps no record of wrongs. Love does not delight in evil but rejoices with the truth. It always protects, always trusts, always hopes, always perseveres." 1 Corinthians 13:4-10
A person filled with love has zero interest in himself - his focus is absolutely on the positive of others. Forget about your spouse's past mistakes, he's a work in progress just like you.
"Therefore shall a man leave his father and his mother, and shall cleave unto his wife: and they shall be one flesh." Genesis 2:24
Have the same goals and dreams as your spouse. Realize his accomplishments are your successes as well. Be one.
"Jesus replied: Love the Lord your God with all your heart and with all your soul and with all your mind. This is the first and greatest commandment. And the second is like it: Love your neighbor as yourself." Matthew 22:37-39
God should be your first priority and your partner your second, no exceptions.
"Therefore what God has joined together, let no one separate."
Mark 10:9
Marriage is a poweful union because it is of God. Do everything you can to prevent it from being severed.