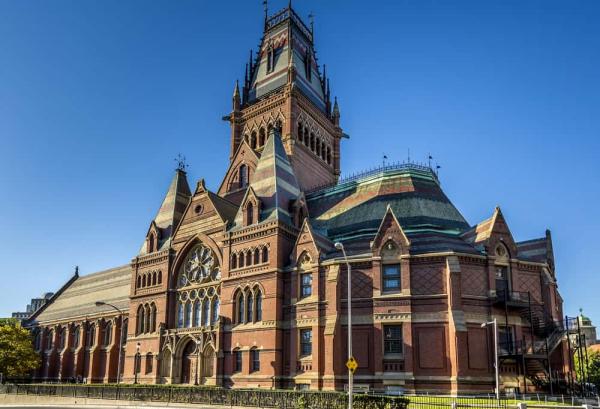 Each year, people can find new rankings on certain colleges or programs. Some base each ranking on tuition rates, while other lists will rank colleges based on popularity. This is a new kind of list where we show you seven great colleges based on everything: college location, graduation rates, ROI, student life and more.
Each college has different strengths. If you love art, you'll look more carefully at those colleges that have strong visual programs. If you want to stay close to home, you'll find colleges nearby. Find what works for you, but don't forget about some of these great choices.
Harvard University
Harvard boasts a smart rating of 100 on StartClass, and it's clear this college is prestigious. Though the acceptance rate is at 6 percent, those who do make it into Harvard are almost set for life. Future employers drool at the sound of the name alone. In the Academic Rankings of World Universities, Harvard places No. 1. The campus is beautiful, but those attending may be spending most of their time hitting the library. The education is worth the price.
Brigham Young University
This college's smart rating comes in close at 97, and it shows. BYU's tuition is around $6,000 a year, the campus is clean and friendly, and Forbes Magazine ranked BYU as No. 2 in Best Value Colleges and No. 2 in the West. You won't run into trouble at this college. BYU has won Most Stone Cold Sober College for 18 consecutive years.
BYU offers a range of program choices, a high graduation rate and inexpensive tuition. For your best all-around choice, BYU is the place to go. BYU's hometown of Provo is small but alive, and the mountain ranges and nearby hub of Salt Lake City bring even more adventure.
Stanford University
The acceptance rate is even lower, but Stanford University offers its graduates higher wages and more opportunities. Stanford was ranked No. 3 in Forbes's America's Top Colleges of 2015, and there's no doubt it'll sit high on the list again this year. With its home in California, the campus and surrounding area almost always has ideal weather. Stanford sports often dominate, and students make time to stay active in social life. This makes the list because it's a classic "dream college" for many, and once you're in, you're good to go.
Georgia Institute of Technology
Taking the No. 1 spot on 2015's Top 50 Best Value Graduate Schools, the Georgia Institute of Technology has a lot to be proud of. Georgia Tech's ROI is probably the most impressive. At more than $750,000, the ROI is a strong pull for students completing their programs. This school has made leaps and bounds in the education arena, and now it competes with the best of the best.
University of California San Diego
This beautifully sunny college offers similarly impressive ROIs and an experience you won't forget. UC San Diego is known to be one of the best colleges in the world. Its acceptance rate is 33 percent, and you're sure to find the right courses and programs that fit what you love. UC San Diego's School of Medicine and School of Engineering rank high.
Cornell University
According to Value Colleges, those who are accepted to Cornell have "a full set of financial aid, making Cornell a spectacular investment - ROI automatically goes up when it costs you nothing." Cornell is up there in the Ivy Leagues with Princeton, Harvard and more, and the college town in New York is beautiful and active. It ranked No. 15 inBest Colleges in 2016, and it will probably stay high in the rankings for a long time.
University of Texas at Dallas
Ranking at No. 21 in Best Value, the University of Texas at Dallas has more than 80 graduate programs to choose from. UTD has strong engineering and business programs, and their audiology program placed No. 3 in the nation. The Southern charm and fun nightlife will draw friendly faces. You'll get the best of the East and the West if you choose to study at this fine university.