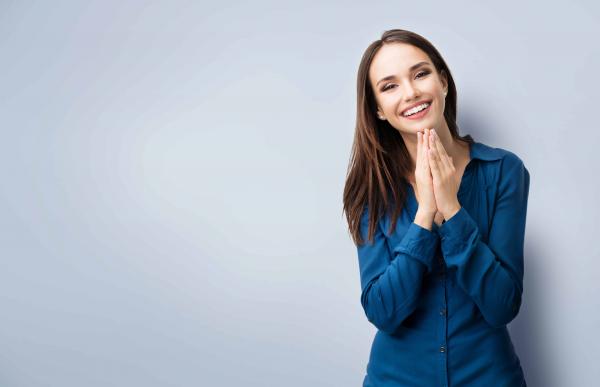 Sportscaster Erin Andrews' long fight for justice came to an end on Monday when a jury awarded her $55 million in a lawsuit against a stalker who had secretly recorded naked videos of her in a hotel room, according to The Associated Press.
The panel determined that the stalker should account for 51 percent of the verdict, whereas the hotel should account for the rest, or about $27 million, AP reported.
It was an emotional moment for Andrews, who cried as the jurors announced the decision. Earlier during the proceedings, Andrews testified that the videos humiliated and embarrassed her, while also invading her privacy.
Andrews' verdict comes mere weeks after a similar court decision about women and sexual assault. As my colleague Nick Anderson wrote in February, a New York Supreme Court judge ruled against pop artist Kesha, who asked to be released from her recording contract because she was forced to work with a man who, Kesha said, "sexually, physically, verbally and emotionally" abused her.
This didn't sit well with members of the Internet community. As Pacific Standard magazine reported, a number of women similarly felt at a loss over the Kesha ruling because it made them feel like they had a loss of power. It has also made it hard for women to come forward about their own sexual assaults.
But we've seen some change with that. Fellow pop star Lady Gaga's performance at the Academy Awards earlier this month somewhat turned the tide, inspiring women, especially celebrities, to come forward about their sexual assaults.
And today is a day that all women are being celebrated for their strength and power. It's International Women's Day, for which many social media users and people across the world will gather to celebrate mothers, daughters, friends, colleagues and cohorts.
Here are seven ways that you can show the women in your life how much you care about them today and every day.
Share this video
Google's new doodle for March 8 features a video in which women share their aspirations for the future, and it's something you can share with people you know.
"For this year's International Women's Day, we wanted to celebrate the Doodle-worthy women of the future," wrote the Doodle team in a blog post. The video shows a number of women from across the world - including familiar face and Nobel Prize winner Malala Yousafzai - speaking about the future.
Use the hashtags
There are a number of hashtags that were used on International Women's Day to spread the joy and excitement we all feel for the women in our lives.
Afterall, #InternationalWomensDay headed the country most of the day, and included tweets about how women and men alike planned to celebrate.
Meanwhile, #SheInspiresMe included some sweet and heartwarming tweets about how women inspire others.
And, as Google encouraged, the hashtag #OneDayIWill included different women's thoughts about their futures.
Encourage your child
If you're trying to get your daughter into STEM-related fields so that they can make more money as those with STEM-related careers often do, the best thing you can do is try to inspire them.
This is according to a new study from MasterCard that found parents are the biggest inspiration for young girls in trying to study STEM fields across the world. In fact, 63 percent of respondents in the study said their parents or siblings also studied STEM fields in school.
Pledge for parity
There's a different theme every year for International Women's Day. For 2016, the theme is simple: fight for parity in the workplace and society.
The International Women's Day campaign explained on its website that people all across the world can pledge to help women achieve parity by encouraging females to follow their dreams, call for more women in leadership roles and encourage more respect for women.
"Everyone - men and women - can pledge to take a concrete step to help achieve gender parity more quickly - whether to help women and girls achieve their ambitions, call for gender-balanced leadership, respect and value difference, develop more inclusive and flexible cultures or root out workplace bias," according to the IWD website. "Each of us can be a leader within our own spheres of influence and commit to take pragmatic action to accelerate gender parity."
Address the pornography issue
The National Center on Sexual Exploitation believes that in order for there to be more gender equality throughout the world, and for women to be appreciated, there needs to be less pornography.
In a press release, NCOSE Executive Director Dawn Hawkins said pornography portrays negative images of women, which can set them back for years to come.
"Pornography is anti-woman," she wrote. "International Women's Day is a time not only to celebrate successful advances toward equality, but it is also a time to raise awareness about institutions like the porn industry that continue to promote damaging and degrading narratives about women. Pornography regularly teaches that women enjoy physical and sexual violence. ... These themes, witnessed over and over again, ingrain beliefs in individuals and society that women are both objects to be used for sexual pleasure and that women will smile and thank you after being abused."
Praise women (#RaiseTheRoofEmoji)
If you're stuck on what to do for the women in your life, follow in the footsteps of some of the world's leaders (including Vladimir Putin), and praise them. For today's holiday, world leaders celebrated their country's women by sharing how women make the world a better place, according to Think Progress.
"You, our dear women, possess a unfathomable secret: you do everything on time and cope with a huge load of worries while looking tender, charming and amazing," Putin said. "You bring goodness, beauty, brightness and hopefulness to the world. We are proud of you and we love you."
But, of course, not all world leaders have the best idea. So be careful with how far you're willing to praise.
Listen to the female leaders
It's not just world leaders you should listen to, but female leaders as well. The International Business Times curated a number of inspiriting leadership quotes from women across the world about the value of women in society.
Here's one of the quotes:
"I have not lived as a woman. I have lived as a man. I've just done what I damn well wanted to, and I've made enough money to support myself, and ain't afraid of being alone." - Katharine Hepburn