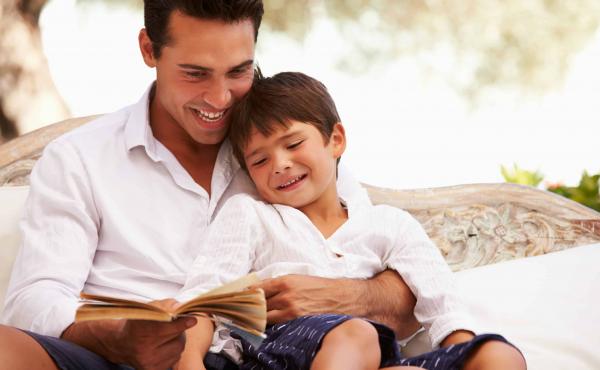 This story is brought to you by Paddington. Click here for movie times and locations near you.
Every child loves bedtime stories. The fascinating tales of talking animals and far-off adventures naturally stoke the fire of their little imaginations, and kids look for any reason to postpone going to bed. But most stories you read to your kids at bedtime are more than just stories. They teach valuable morals that all children - and adults - would do well to learn.
1. It's OK to make mistakes
It may be his love for marmalade that Paddington is known for, but this bear's adventures are usually a result of him trying to right unfair or unjust situations. Even though there are little misunderstandings here and there, Paddington's heart is always in the right place.
2. Don't let anyone limit your abilities
In "The Secret Garden," the impulsive Mary Lennox wants her cousin, who has been treated as physically disabled his entire life, to enjoy her secret garden so much that she teaches him to walk. Mary teaches us that we must never let anyone impose limitations on our abilities, even those who love us.
3. There's always time in life to have fun
"'And now,' cried Max, 'let the wild rumpus start!'" "Where the Wild Things Are" has been beloved for decades, teaching children and adults that while it's important to be respectful, there's nothing wrong with a little fun now and then.
4. "A person's a person no matter how small."
That's what Horton keeps telling everyone in "Horton Hears a Who." In spite of ridicule and harassment at his protection of what appears to be a small speck of dust, Horton protects his new-found friends, teaching us that we're all small in our own little ways, but that doesn't make us any less important.
5. We give our lives meaning when we do good for others
Spiders are generally viewed as reprehensible creatures. But it's doubtful anyone feels that way about Charlotte in "Charlotte's Web" Notwithstanding her perceived heartless nature, she becomes Wilbur's friend after he is snubbed by the other barn animals and saves his life after he is slated for slaughter.
6. "To yourself you must always tell the truth."
"Harriet the Spy" runs into a lot of challenges, from relentless cruelty from her peers to feeling misunderstood by everyone around her. But through all of her imperfect ways of dealing with things, she remains true to herself.
7. Families always stick together
Despite his initial objections to Paddington, Mr. Brown quickly finds room in his heart for the loveable bear. In families everywhere, it's best to learn that despite our differences, quirks and other strange habits, families that stick together will weather the worst of storms.
Take your family to see the new Paddington Movie at a theatre near you. Click here for tickets and movie times.