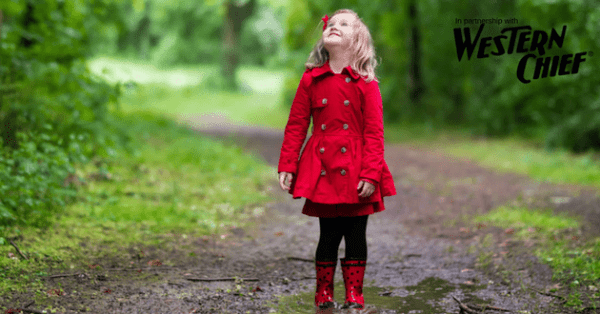 It's the time of year when the thrills and chills of fall are just around the corner. Break out the boots because the crisp weather is going to chill your kids from their heads to their toes.
Although bundling your children and making them look like fluffy marshmallows is not always avoidable when the air turns frigid, that doesn't mean the rest of their clothes can't look fabulous.
Here are eight fall fashion trends every parent should know about:
1. Colors
Fall is all about warm, dark colors. The main popular clothing colors for girls are burgundy, shades of orange, plum and peach. For boys, colors such as royal purple, browns and deep emerald greens.
2. Scarves
Scarves can be one of the most versatile accessories because there are so many different ways to wear them. They also add texture and a little more pizzaz to an outfit. Dress your little girl up with an infinity scarf and a cute jacket and she will be the next preschool trendsetter.
3. Boots
If there is one eternal truth in the world, it is that there is no such thing as too many boots, especially in the fall and winter. Boots offer both so much style and the ability to keep your kids' feet from becoming soaked and freezing from the snow and rain. The great thing about rain boots is that not only do they protect the feet from all sorts of weather and mud puddles, but they are also incredibly stylish and whimsical. Your kids will absolutely love wearing them on both rainy and sunny days.
4. Raincoats
What better to go with rain boots than a matching raincoat? Although most coats keep your child warm, raincoats are the only coat with adequate material to protect your child from being soaked to the bone.
5. Plaid
You can never go wrong with plaid. Flannel shirts for boys and girls and plaid-patterned skirts, scarves, or even leggings add a cozy factor to anybody's style.
6. Vests
Vests on boys and girls can add layers to your child's outfit, while also keeping their torso snug without all the extra bulkiness of a coat. Vests are a great addition to any wardrobe.
7. Leather jackets
The leather jacket is one of the most popular pieces for children and adults right now. Whether you go for striking red, soft beige, or classic black, leather jackets will add some edginess and classiness to your child's style.
8. Printed leggings
Leggings with floral prints, stripes, or even Aztec patterns are all the rage right now. Especially when paired with an equally cute pair of boots. Leggings give your little girl's style a bit of diversity between skirts and regular blue jeans, and are a must for fall.