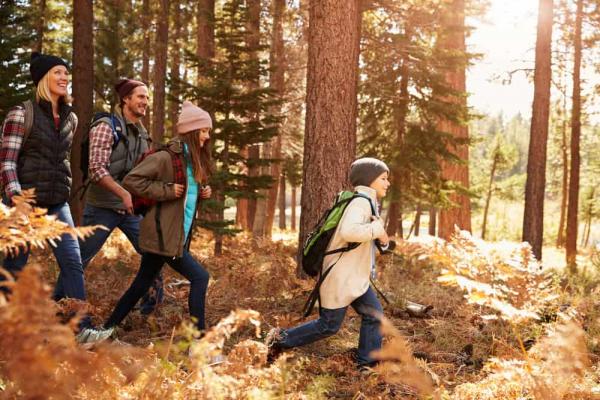 There are many exciting ways to have a successful and fun family outing without breaking the bank. Allow these tips to serve as a guide for more creative thinking when coming up with family entertainment ideas.
1. Enter to win free tickets
Check your local radio stations to win free tickets to concerts, plays and other events in your area. There are also sites that allow people to enter into a variety of different sweepstakes. You can check out an extensive list of different sweepstakes coming up in 2016 as provided by thebalance.com.
2. Matinees
Matinees are a great way to go see the hottest movies for roughly 50% off the regular price. It's also a good idea to grab snacks before heading to the theater.
3. Local radio station events tab
If you live close to a good-sized city, chances are you have a community radio station. Typically, community supported radio stations have an events tab that highlights almost every event in your town each day (and a lot of times they are free). Facebook is also a great resource for finding events in your town if you simply search, "events near me."
4. Rock climb, ski, camp and hike
Studies have shown that people who get outside lead better and happier lives. The National Wildlife Federation highlights the health benefits to children who spend the majority of their free time outdoors, citing a healthier mind, body and spirit. You can also check out NPS.gov to find some of the nation's most inspiring places near your hometown. Darksky.org also provides the best places to see the night sky, stating that, "Millions of children will never see the Milky Way," due to light pollution.
5. Farmers market
The local farmers market is a great way to spend a Saturday or Sunday with families in your community. You can also get great local deals on fresh vegetables, fruit and other produce.
6. Start your own weekend activity
There's a lot of fun community events started by groups who get together to participate in an activity: drum circle, pick-up games and even bike rides. In Salt Lake City, for example, each Thursday on 900 east and 900 south at 9 p.m. there is a group of bikers that congregate to participate in a random excursion through the city led by a different person each week. This event started out with about 15 people and has grown by the hundreds since its inception. Get creative, and brainstorm activities that would be fun for families in your community.
7. Home entertainment
There are tons of ways to save on home entertainment packages, whether it's using NFL Sunday Ticket, streaming services like Netflix or Hulu, or signing up for HBO. It all depends on your household's interests and understanding the different options packages can provide. "Having multiple streaming services can actually cost more when adding up the total value of each service," says Matthew Palermo, a fiber internet specialist, "but streaming services help keep the prices honest." Cord cutters are leading a revolution and resorting to streaming services like Roku TV which allows you to customize your package.
8. University events
If you live next to a college or university, there are plenty of affordable events for you and the kids. The non-major sports like football and basketball are looking to draw more fans, so the ticket prices drop accordingly. There are also talented music and arts groups on campus, including jazz outfits, the symphony and theatre that cost an average of $10 per ticket. You can find out more about on campus events on your local university's website.