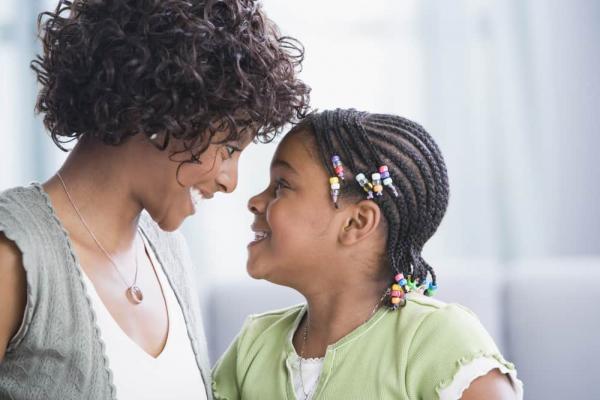 Editor's note: This article was originally published on Carly Kerby's blog, Living the Scream. It has been republished here with permission.
There is something that never falters when you are a mom. Something that is always wanted and not always reciprocated. I am talking about your attention. My days are filled with "Mommy, I need you," and "Mommy, watch this!" I have got to be honest and say that the last phrase puts my nerves on end. How many times can I watch the same thing? It is never just one time either! I have seen the trick 50 million times. I get so on edge that sometimes I can hardly stand it.
My oldest learned the dreaded cup song a while back. You know the one. You sing a song about whiskey while doing a cool rhythm thing with a cup. Her younger sister got into it recently and was determined to master the technique. She made me watch her do that cup song a billion times a day! I really tried to be patient but patience has never been my strong point. Let's just say this was not my favorite pastime.
While eating Sunday dinner over at my Mom's house, my daughter brought a cup to where we were visiting after dinner and she preceded to sing about when she is gone while tapping that cup. "Here we go again" I thought. There is nowhere to run from this blasted cup song!
While trying to talk to my mom and sister-in-law over the beats of the cup, my older brother quietly got up grabbed his own cup and sat down across from my daughter and preceded to let her teach him exactly how to hit and move the cup. He picked it up fast and before we knew, my 8-year-old daughter and her uncle were singing "When I am Gone" with their whole hearts as good, if not better, than the original artist herself. I found out later that my husband had also taken the time to learn the cup song from her while I was gone (Pun Intended).
After all this time, why had I not done this? Why did it take my brother five seconds to get the amazing idea of letting her teach him her craft? I should have done this exact thing ages ago. I felt a little down to say the least. I let the stupidest things keep me from giving more attention to my precious daughters when I am so lucky to be their mom. I keep my stupid phone within arm's reach every second of every day for what? To see what moronic meme is going around on Facebook? I could not believe what I had done. I later asked him what made him do it. He simply told me he had wanted too.
I did not want to ruin their moment so I waited until another time when I caught her beating that cup and I sat down with my own cup. Her face beamed. She was so happy. Her mom was finally paying attention to her. I learned the famous stylings of my daughter's rendition of the cup song. We laughed whenever I messed up and I realized how challenging it was. It never ceases to amaze me how much determination she has to master a skill whether it be a cartwheel or a song. I learned that I cannot sing and hit cups at the same time to say the least.
We had the best time together. A mom and her daughter genuinely enjoying themselves. Not because I had to, but because I wanted to.
I was starting to get pretty good to the point where I wanted her to watch me over and over again. It had come full circle. That's what motherhood is.