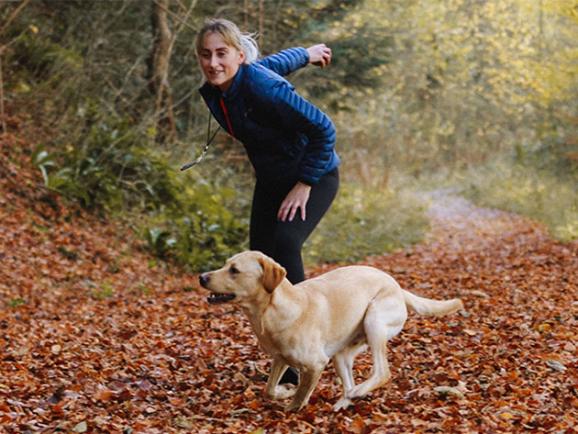 These products were selected by StackCommerce, which created these articles. The products are not endorsed by the FamilyToday editorial team. If you buy something through these links, FamilyToday may get a small share of revenue from your purchase.
They say there's no manual for parenting, and that's certainly the truth. You end up relying on your village and gut to raise those incredible tiny humans, and you've done a great job. But when it comes to pets, fortunately, there is a manual, and it's called the Complete Guide to Puppy and Dog Training Bundle. The eight-course bundle is on sale today for just $30 and will train your pup to sit and stay, along with some training for the owners in maintaining dog health and training.
One of the most frustrating habits of an untrained dog is barking. It can be a high-pitched yap or a loud, bellowing bark; either way, it's irritating. The Stop Dog Barking: Easy Dog Training Methods course in this training bundle will teach you how to get your dog to stop barking on command. You'll learn the gentle commands that effectively communicate your authority and a de-sensitizing technique for overly excited dogs.
Excited dogs don't just bark, they tug and pull during walks. The Leash Training course from the training bundle will teach you all of the hacks to control pulling by first understanding what your dog is telling you with those tugs. You'll learn how to finally get a handle on those zig-zag walks, and instead, will enjoy outings together with your pup calmly by your side.
Adopting animals is a beautiful thing, but many adopted dogs come with unfortunate anxiety and trauma from their past that can present itself as aggression. The training bundle also has a course called How To Stop Dog Attacks, which will help you understand the three types of dog aggression so you can manage and support your furry pal through it. 
Those three courses alone would result in a superbly trained dog, but the bundle also comes with an A-Z Guide to Puppy and Dog Training, a Become A Dog Trainer course, Natural Remedies for Health and Dog Training, BARF: Feed Your Dog a Raw Diet and Running a Dog Training Business courses. The Complete Guide to Puppy and Dog Training Bundle is discounted by 97 percent today, act now to learn it all for just $29.99.
The Complete Guide to Puppy & Dog Training Bundle - $29.99
Image Credit: Pexels.com