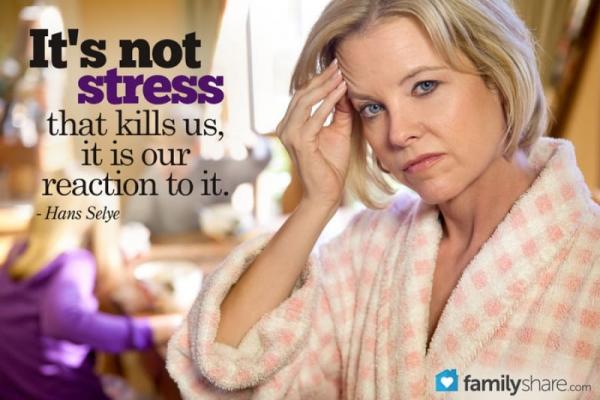 Published in Ser Padres by Laura Abbott on August 20, 2013
Translated and adapted by Anders Peterson from the original article "¿Madre agotada? No es un asunto para tomar a la ligera" by Laura Abbott.
Despite the fact that being a mother is really one of the best professions in the world, sometimes it can be an exhausting duty. Most mothers dedicate their day to other people: children, spouse, home, work, chores, etc. We don't realize that we forget to put into action an essential factor: ourselves. Do not wait until you are exhausted and start TODAY by putting into practice the following tips:
Take a break
Taking a break every few minutes during the day is not only necessary, but also mandatory. It's up to you to take 10 to 15 minutes or more for a break. The fast-paced life, pressuring schedules and days that seem to be shorter make life feel rushed. This happens to the point that when we actually have time to take a break we may use it to take clothes out of the dryer. Don't do this. Avoid the temptation to do so and use these minutes to drink herbal tea without thinking about anything else, take a shower or read something on the Internet. Simply take a break to breathe silently.
Get a good rest and proper nutrition
Maintaining a healthy body is as important as being a mother. However, it is not enough to avoid getting sick. You must also save energy to face the daily demands that require an extra effort on your part. I have a friend who felt overwhelmed at a certain stage of maternity. As a result, she lost patience very frequently with her children. After taking time to rest and taking prescription vitamins from her doctor, she was able to recover and enjoy every day.
Find something you really enjoy doing with a passion
The reason behind this is to emphasize that you must not forget yourself. Before being a mother and dedicating your time to others, you may have had some sort of activity that made you happy. Go back to it. If it is not possible, then find another activity. If you didn't have any, then it is time to search for something. Do you think you have no time? Look for something that you can do every 15 days or once a month. Nourishing your spirit is as important as nourishing your body. If you are happy, then your children will be happy. If they see that you take your own time and have your own space after setting aside time and space for them, then they will also learn that it is OK to do it. This is not selfishness. Learn to deal with your feelings of guilt.
Learn to deal with your guilt
Some women are more likely to feel guiltier than others. Some women feel this way because they work. Others may feel it because they dedicate their full time and energy to raising their children and they feel guilty when they are burned out. This feeling is not good for you, and it does not help you make better choices. Love should be the feeling that dwells in the family. Place guilt aside.
Learn to seek help
Doing this doesn't make you a good or bad person. In the increasing labor of child raising, a mother may sometimes require additional help. Do not wait until unpredicted situations arise in order to be trained to ask for help. Learn to share responsibilities and difficult tasks. Avoid trying to be a supermom at the expense of your health or energy.
Avoid neglecting your friends, family and other relatives
These people play an emotional role in your life. You will be able to count on them on any day that you may need some rest. Research has shown that having friends is good because it helps our body to release endorphins in order to maintain a healthy body. Allow yourself time with a friend whenever you have a chance.
Avoid neglecting your spouse
You must work together to hold the family together, and this takes time. It takes so much time that we sometimes neglect our spouse. This is why you must create and find ways to keep the relationship intact. At times, this may not be easy, but do not give up trying.
Own your routines
Avoid having your children manage your time. Although routines serve as a support to help your children predict their day, they also should help you predict your own day. Above all, don't let your kids choose the time to go to bed because when you are burned out, this will become a lost battle. Besides, routines help us activate a "cruise control" when we lack energy.
Be flexible
Although this may sound contradictory to having a routine, it is not. Sometimes we need to be flexible. For example, if you call your children to the table and they are playing a very fun game, instead of getting mad at them you should take a few minutes to watch them play until they are finished. You may eat a little later, but you will be enriched because of the time you have spent together rather than just having the physical food.
Enjoy motherhood
Your children are your treasure. Being a mother is a forever duty. However, your kids' childhood won't last forever, and it will only happen once in a lifetime. Don't miss it. Don't let obligations, demands or exhaustion take this privilege away from you. Here are some ideas on how to take a break.