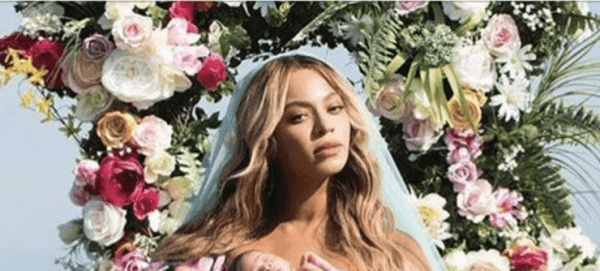 The Instagram world woke up to a new reality Friday morning: Beyoncé and Jay-Z confirmed their twins were born and they've got names.
Beyoncé posted a picture of her holding her one-month-old twin babies on her Instagram account early Friday morning. The comment on the post said Sir Carter and Rumi and were born one month ago today.
The stunning picture features the singer holding both babies, while wearing a flowing, ruffled floral gown and a teal veil. She's standing in front of a floral archway flanked by green hedges and with lots of water in the background.
Of course, twins are born every day and a month after giving birth, not every mom looks like Beyoncé. But there is something about this photo that reminds us that babies and moms are stunning miracles.
Perhaps that's one reason why the internet is going mad over this picture. The post has more than 7.4 million likes and 255,000 comments in less than 12 hours.