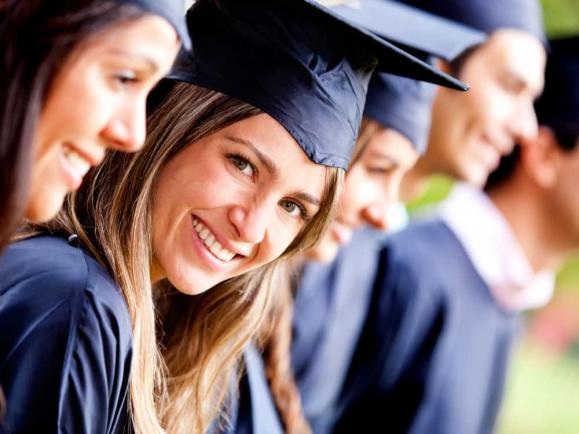 Graduating from high school or college is a great accomplishment in a person's life. The years of hard work have finally paid off and now it's time to celebrate. There are many things you can do to make your graduate feel special on this important day. Here are some important things to remember.
Begin preparing early
To truly make this a day she won't forget, you need to start early. At the beginning of a high school senior's final year, pictures are usually taken for the yearbook and for graduation announcements. This is a great time to personalize the announcement. Instead of spending a lot of money on the school's pictures, hire a family or friend, who does photography. This may help reduce costs, and can produce a unique, personable announcement that focuses on her personality and style.
Gather a list
A few months before announcements are to go out, ask him for a list of people he wants to invite to his graduation. For those who live far away and won't be able to attend, you can send an announcement that your senior is graduating. Start addressing announcements the week before the mailing.
Ask her what she would like to do to celebrate
This is important, because it's her day, so involve her in the planning. Also, plan ahead (at least a month) so you can start reserving restaurants or other places. If she wants to hang out with her friends, compromise with her. Ask her if the family can celebrate her graduation by going out to dinner. After, she's free to celebrate with her friends.
Purchase a class ring
Giving him this treasured memorabilia will keep this important event close to his heart and can be great conversation starters. Personalize it with his initials to make it more memorable.
Create a collage
Buy an inexpensive frame and create a picture collage of her doing her favorite things. If she excelled in sports, a picture of her making the winning goal or trophy for softball is a great memory she can treasure. Another great idea is posting pictures year-by-year. Her kindergarten picture, all the way to graduation shows how much she's grown, and how beautiful she's become.
Produce a Powerpoint presentation
If you or someone you know is good at Powerpoint, you can create a video of his graduation year. Including things like important accomplishments, certificates, dance pictures, or other important life events can be a unique way to celebrate his day.
Plan a party
If she has plans for graduation, make it a point to still throw a party in her favor the day or week after. If she has no plans for graduation night, invite family and friends for a fun night that can create a lifetime of memories.
Whatever you choose to do, plan early and be prepared for this special night. Get R.S.V.P.'s at least a few weeks before, and arrive early for the graduation ceremony. Take lots of pictures and cheer him on when his name is called and he receives his long-awaited diploma.