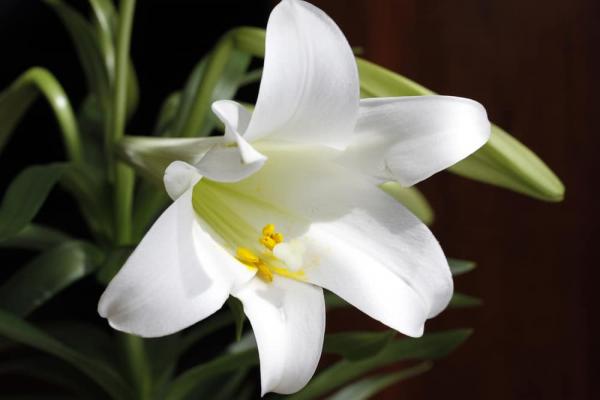 Easter is one of my favorite holidays. After a long winter, it's refreshing to celebrate new life, the coming months of spring and summer, and, most importantly, the resurrection of Jesus Christ. If your family is Christian and celebrates Easter, here are some unique and meaningful activities you can add to your celebration. The fun is a bonus.
Easter grass
Enjoy watching something green grow right in your very own home. Choose a container like a bucket, flower pot, or even a paper egg carton and plant quick-growing grass seed with potting soil. Water daily. In about two weeks you'll have beautiful green grass. This activity helps your family think of new growth and the beauty of the earth.
Resurrection rolls
There are several versions of this simple recipe, which mimics the idea of Christ leaving the tomb. The roll is the tomb and it is filled with a marshmellow, which melts during the baking process, leaving an empty center. Rhodes rolls offers a recipe to follow - complete with Easter symbols.
Jerusalem dinner
It isn't known exactly what Jesus Christ and his disciples ate during the Last Supper, but you can serve your family a meal of foods that were eaten in the region during Christ's life. Unleavened bread (this article by TLC cooking gives 10 examples), roasted lamb, herbs, almonds, walnuts, vegetable soup and fresh fruit were all eaten regularly, according to this article in the Jewish Virtual Library. Since people during this time ate with their hands, your family could too.
Easter egg hunt
There are many versions of the Easter egg hunt. Some people color hard-boiled eggs and hide them. Others fill plastic eggs with candy or small treats. For a more meaningful Easter egg hunt, try a Biblical-based one. Scriptures and small objects are placed inside numbered plastic eggs. The children find the eggs, then open them in order. The scriptures are read and the objects can be discussed. Each object represents something from the story of Christ's last week. A more complete description can be found here.
Easter brunch or dinner
Celebrate Easter with a nice brunch or dinner with your family and friends. Decorate with spring flowers like tulips and daffodils, or have Easter lilies on the table. Traditional dishes served include ham or lamb. Compliment with fresh asparagus or roasted carrots. Have the children make a fun dessert like a bunny cake or bird nests.
Signs of spring walk
If you live in an area where there are distinct seasons, take a walk around Easter time to notice how the world is waking up and blooming after winter. Look for tree buds, flowers like crocuses, blooms on shrubs and new grass. Listen for birdsong and look for animals. Small children will enjoy a walk around the neighborhood. If you're feeling more adventurous, take a hike and look for wildflowers.
Religious concert or event
Many churches and communities have Easter celebrations. Check your local newspaper or search online for one in your area. Celebrating with others is one form of worship. If you can't find an event, you can have your own by playing religious music and reading from the Bible.
Easter symbols
Understanding the meaning behind Easter symbols will enhance your celebration. For example, the egg symbolizes new life. A lamb symbolizes Jesus Christ, the Lamb of God. The color green symbolizes rebirth and new growth, while white means purity. Choose the symbols that best represent what you'd like your family to focus on during the Easter celebration, and then incorporate them into your festivities.
If you need more ideas, there are several to be found online. Many lifestyle bloggers post recipes, crafts and lessons. Here are a few I found:
Have fun as a family and teach your children to appreciate the magic of spring and sacred hope of renewal at Easter.