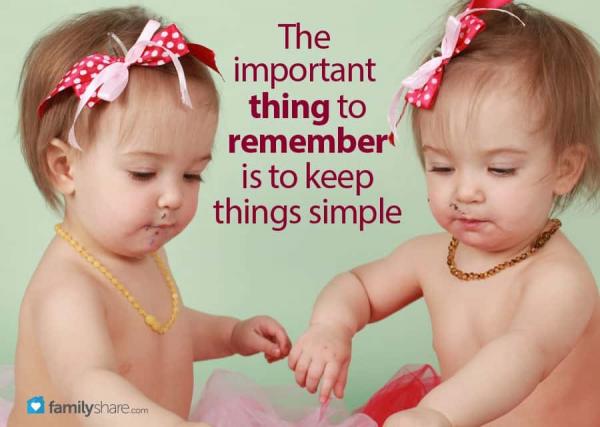 Bless your heart for all you are able to do, and have done, with your twins. You either birthed two babies (or witness their births), and you've spent the past year on double diaper duty, feeding, cleaning, bathing, and any other task which the parent of one child feels impossible to do some days. Your bundles of joy are now turning one, and you want to make their first birthday extra special.
The first thing to consider are which sets of twins do you have: are they two boys, two girls, or one of each? Several ideas will be given for each of the three groups.
The first thing to consider is the theme: Do you want a traditional theme? Or do you want to do something non-traditional and different? Games, party favors, invitations, food, and more can be organized and arranged accordingly.
Two boys
Superheroes: have each child dress like the superhero of their choice - birthday boys and guests alike.

Favorite pairs: Although they might not be twins - think Mario and Luigi, Tom and Jerry, Bert and Ernie. These are famous and favorite duo acts.

Trucks, Motorcycles, and anything with wheels.
Two girls
Princess: Have this party be a dress-up tea party with accompanying themed cookies, cupcakes, etc. Invite all the guests to dress up and join with the birthday girls.

Ladybug and flower garden: This theme would be perfect if your twins have their birthday in the spring or summer time and you are able to enjoy being outside. Take the kids on a nature crawl and be creative.

Sugar and spice: Have the colors be brown and pink; then set up the treat table to contain lots of festive and creative deserts.
One boy and one girl
Favorite pairs: Mickey and Minnie Mouse, Peter Pan and Tinkerbell, Raggedy Ann and Andy, cowboy and cowgirl or any others you can think of for your two peas in a pod.

Stripes and polka dots: Have the boys be stripes and the girls be polka dots. Decorate and create accordingly.

Carnival: This will allow fun for all ages, groups, boys and girls alike. Make the games, events and attractions simple and easy for all to enjoy.
Although this is a simple list of ideas for your twins' birthday party, the important thing to remember is to keep things simple. The easier the party is to plan, organize, arrange, and manage, the less stress you will have and the more fun your family will have. Whatever your circumstances and situation, I wish you the best of luck in making your children's first birthday magical.