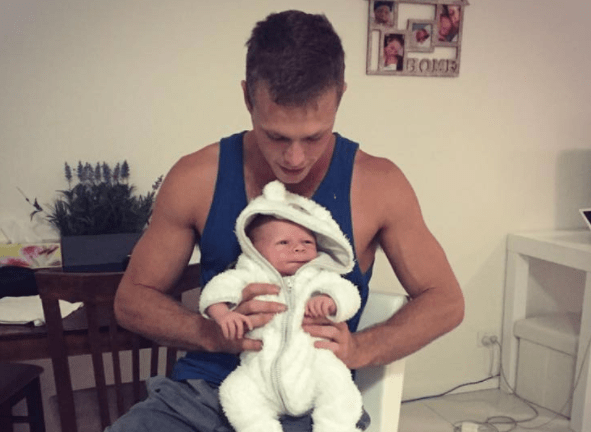 Tommy Connolly was a regular college student who spent time with friends, studied and worked. However, when he received a Facebook message from his 17-year-old cousin he hadn't seen in years, his life turned upside down.
Tommy got a daughter
His cousin had an extremely rough life, and after dropping out of school, battling drug addiction, being abandoned on the streets, left homeless and 8 months pregnant, the teenager had nowhere to go and reached out to Tommy as a last resort.
According to Little Things, "Tommy didn't think twice. Without [his cousin] even asking, he picked her up, brought her home, [sic] and legally adopted her." He said he wanted "to make sure she'd keep the baby, stay off the streets and have a better life," according to FaithIt.
In an Instagram post, Connolly wrote an explanation of the situation that touched thousands of hearts. He said, "She's spent more time on the streets than anywhere else, and knows the police better than she knows her own family. She could write the book on traumatic experiences."
He went on to give an update on how the teenager and new mom is doing. He said, "Glad to finally say she's now living in a safe, stable, awesome house ... with a brand new bed, and brand new life. She just passed her learners drivers license test ... and also book(ed) her in to get braces for her teeth next month."
According to the post, she's also learning how to read, write and educate herself. She gave birth to her healthy baby boy and is on track for a better life.
Connolly's cousin gave birth to the beautiful baby boy, and he even got to cut the umbilical cord. He works hard to support his little family, and loves them so much.
While many other young people his age prefer to spend their free time partying with friends or travelling the world, he says he doesn't mind not having a social life while taking care of his cousin and her son.
He says, "When bad things happen, it's your family that supports you ... It means no one gets left behind or forgotten. I've had my family pull my head out of the gutter before ... It was time to pay it forward. Family comes first."
This article was adapted and translated from the original "Rapaz se torna avô aos 23 anos e sua história intrigante viraliza" which was originally published on familia.com.br.